Home
Swirl pot is coming
Details

Hits: 369
Just a couple of pictures to fill time, as this weekend I'll be servicing the family Fiesta. I'm out of budget until next month to get more fuel hoses... I have realised already that the fuel filter needs to sit between the swirl pot and the lift pump / the original tank.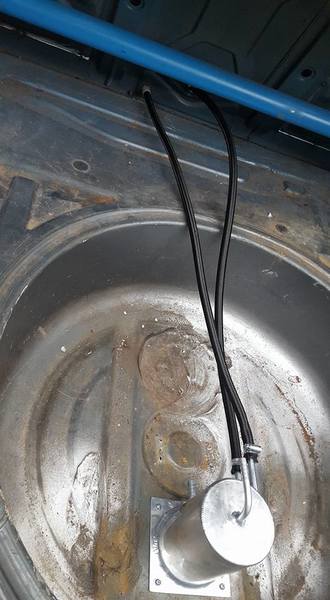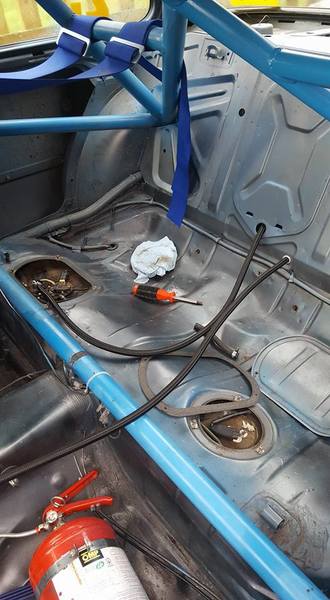 Inlet manifold, injectors and swirl
Details

Hits: 570
Being around 60 kgs overweight (mostly the car, honest!) is something I can do plenty about, so that's the main winter job - more later. The inlet manifold came off so the injectors could be sent to injectortune.co.uk for a fast efficient service. Before they were sent off: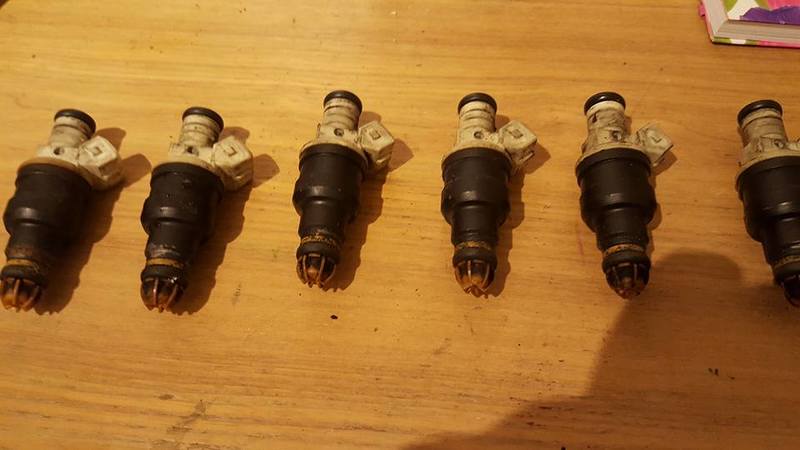 The nozzles are now very clean as seen below!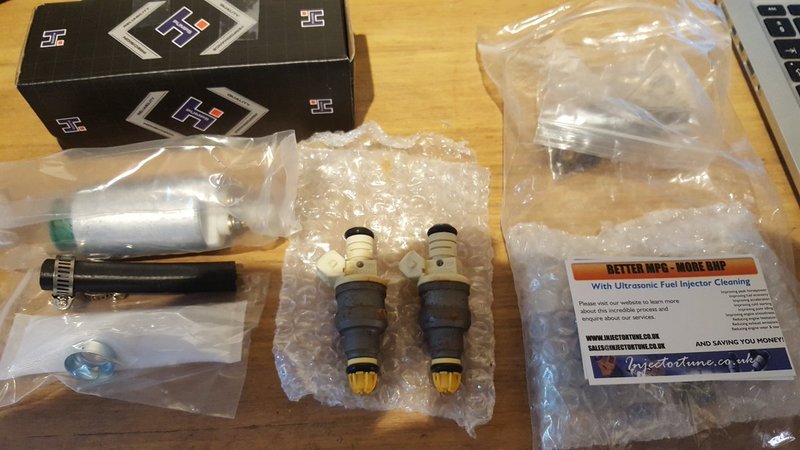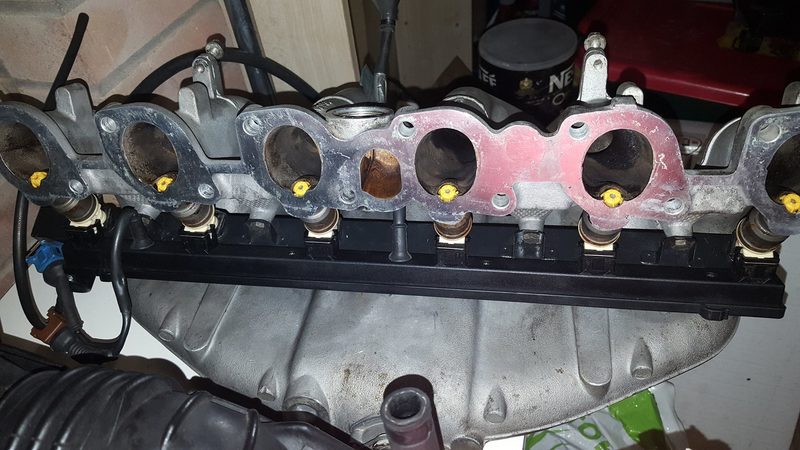 Hopefully that will give the engine a bit of a fairer fight. I game it a good clean with brake cleaner and a couple of new body gaskets. Its all back on now.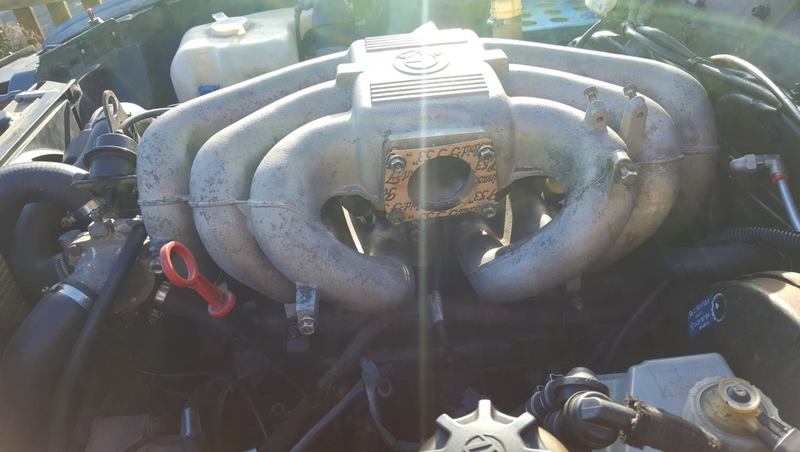 I've just got to get another replacement hose (this time a crankcase vent hose that goes under the inlet manifold to the throttle body) and connect it all back up again. Getting there...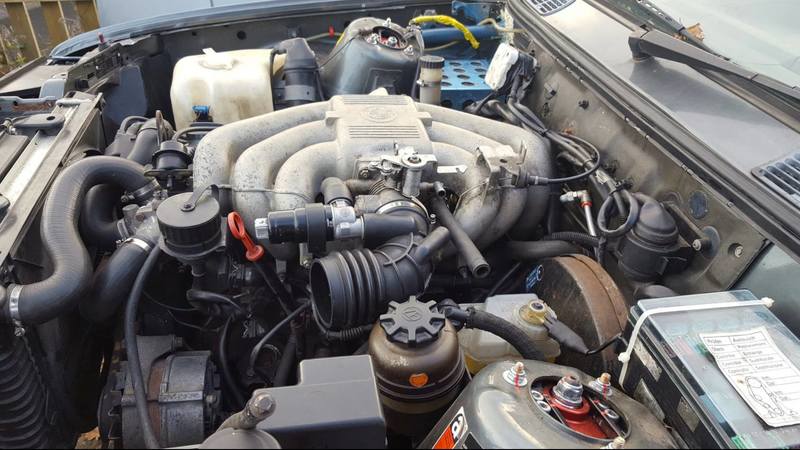 I've also been sorting out a swirl pot - I noticed a really bad case of fuel starvation at Oulton especially coming out of Druids, even with half a tank of fuel (there's a dent in my fuel tank which probably doesn't help). That's 25 or so kilos we can get rid of. Downside is it's lots of fiddling around with the fuel system... so I took the plunge!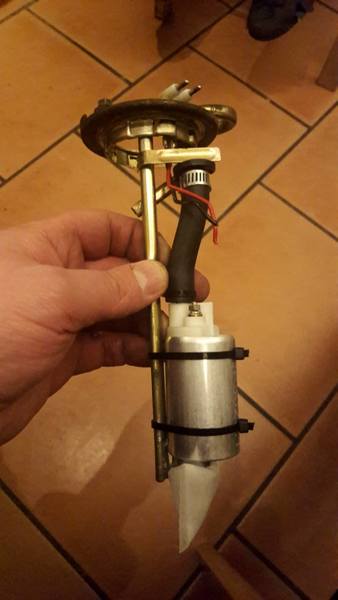 It took some fettling after this, because it just has to be at the right height so the sock is submerged in fuel without being flattened. Fingers crossed...
Here is a low pressure lift pump attached to my existing cradle. So gone are the old grotty fuel lines: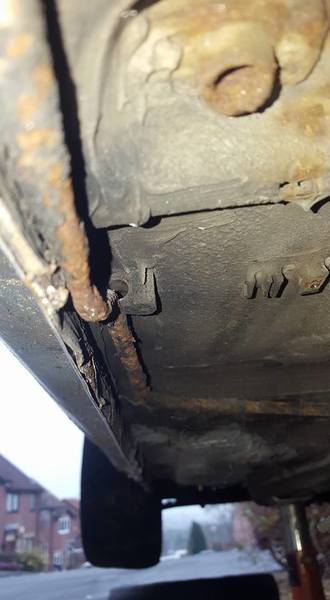 The last one here it turns out was the vent pipe - seemed odd at the time it went all the way up the car passed the engine to a rubber hose to nowhere. In the bottom picture it's the most left hose connected to the steel one - now it isn't. The fuel filter needs replacing anyway, that will probably relocate too.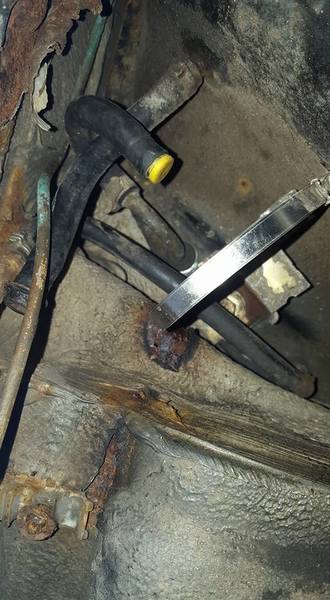 The hoses here now have to be directed to the boot where this is now waiting... that's for the next update!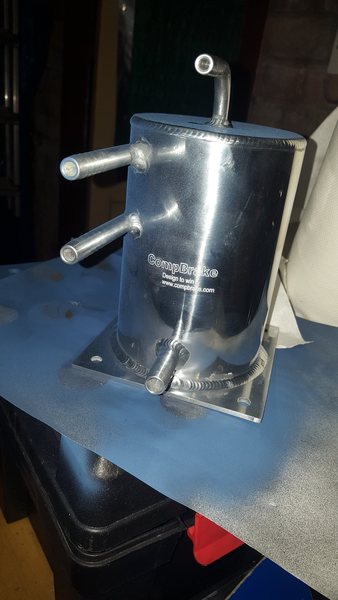 Engine replacement
Details

Hits: 626
The engine had a lot of fuel in the sump - not good. The coolant looked pretty grim too. The time taken to diagnose and fix means it was easier to replace with a known good engine, and whilst off it looks like the piston rings may have had it. So a replacement one is in (video here), though straight away we had overheating. We replaced the (most probably original 26 year old) thermostat with a new one, and all was well.
It drives ok, especially as it's raised right up for conservative road settings, a bit more steering wobble than I remember but that could be the road wheels. It's going up Tuesday for a good check over suspension wise. It also needs good clean inside, it's pretty dusty... but it's had a Morrisons car wash at least!
Bodywork
Details

Hits: 1088
Went up to the garage to have a final look, and there's a bit of a difference! Below is before and after... There is some bad news however, cylinder 5 appears to have a compression rating of 50psi about a third that is should be, so that could be a major problem if it's a piston ring. Would certainly have been down on power! But either way we're making progress.