Got the car back from the garage, leaving the about £500 to fit a new clutch! It's going to be a while before any decent expenditure so I've been cracking on with some small jobs, firstly the rear arch: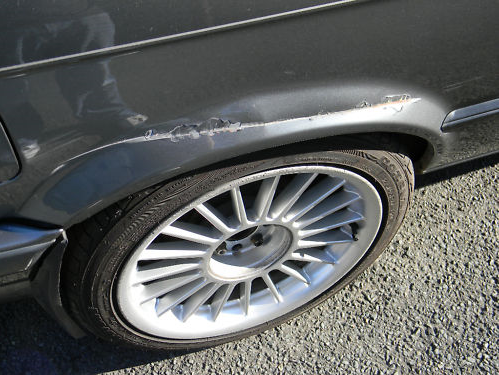 After watching too much Wheeler Dealers, I decided this would be a job I could tackle. I'm sure I'll be getting more scrapes and dings on track, but this is a bit sore to look at!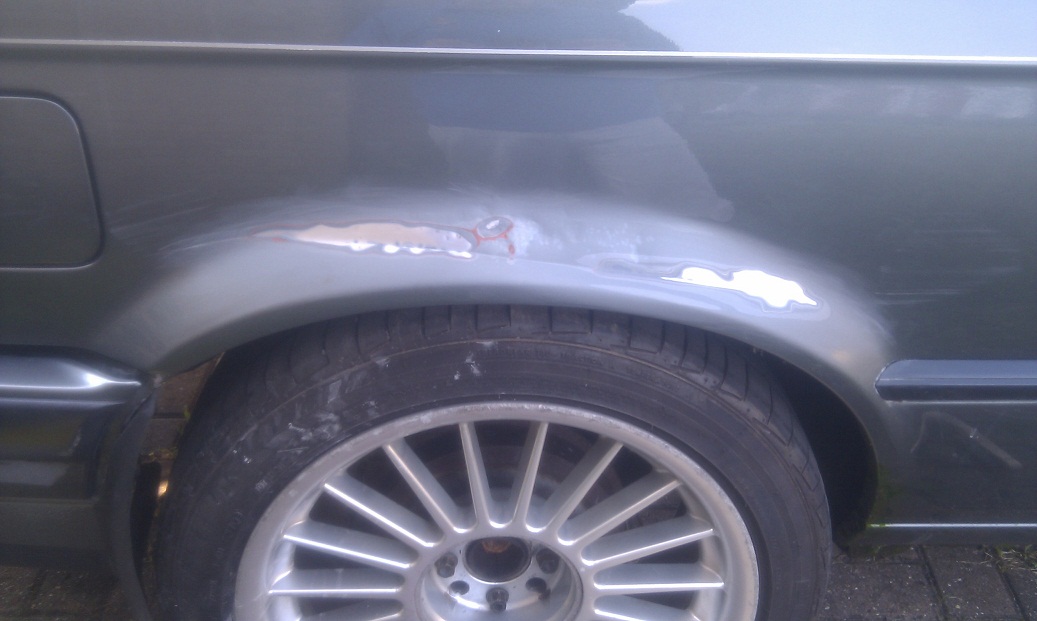 After some helpfull chap from Halfords (one of the older generation in a mechanic suit, not one of the spotty teenagers whose total attempts to answer your questions consisted of reading the box of the thing you are asking about - bless), I had some several coarse grades of sanding paper, filler, primer, a wire brush, some sanding scourers and some hammerite gel. Firstly I bashed in the arch where it had bulged out - not pretty but effective. Next I sanded the problem areas down (above). The wire brush and rust gel would be used on the inside of the arch (sadly this better condition arch and I was yet to find out!).
After some fine more sanding, I then had a crack at filler for the first time! Lot's of sanding that down later...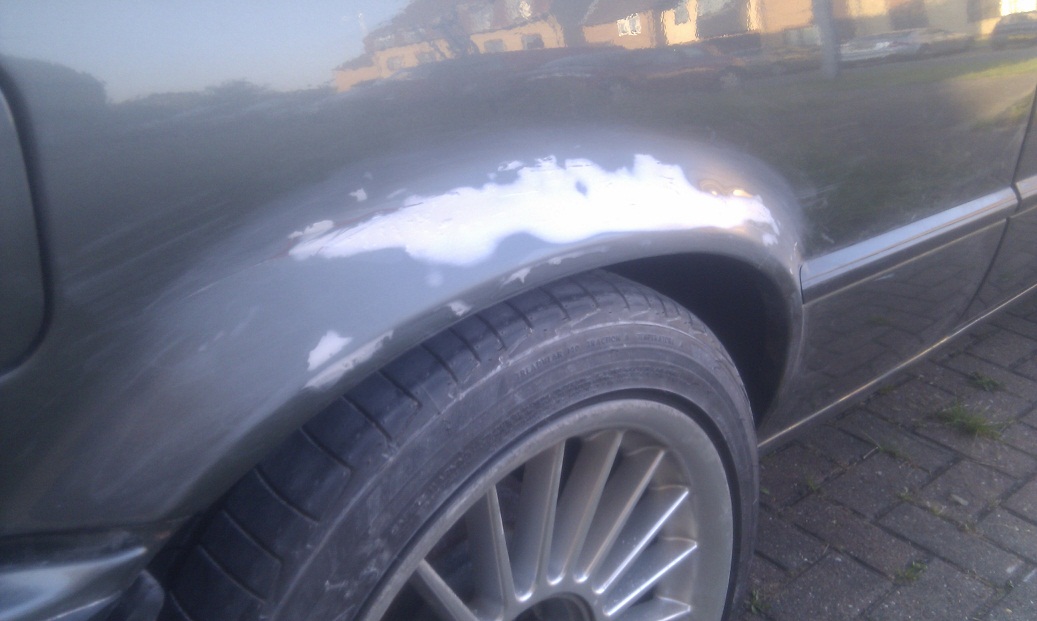 It actually looks a lot better than it is! There's a few pits and a dull grove from the deepst scrape, which I could have gone over with more filler.  At around this stage at the front of the arch I've been wire brushing the inside, and coating that with hamerite gel. On to a few coats of primer...
All is going okay at this point, not brilliant but for my first effort I'm satisfied. An order with paints4u who seemed to be generally recommended, (their communication and service was pretty good), provided two cans - one for Dolphin grey and the other a lacquer. The result below: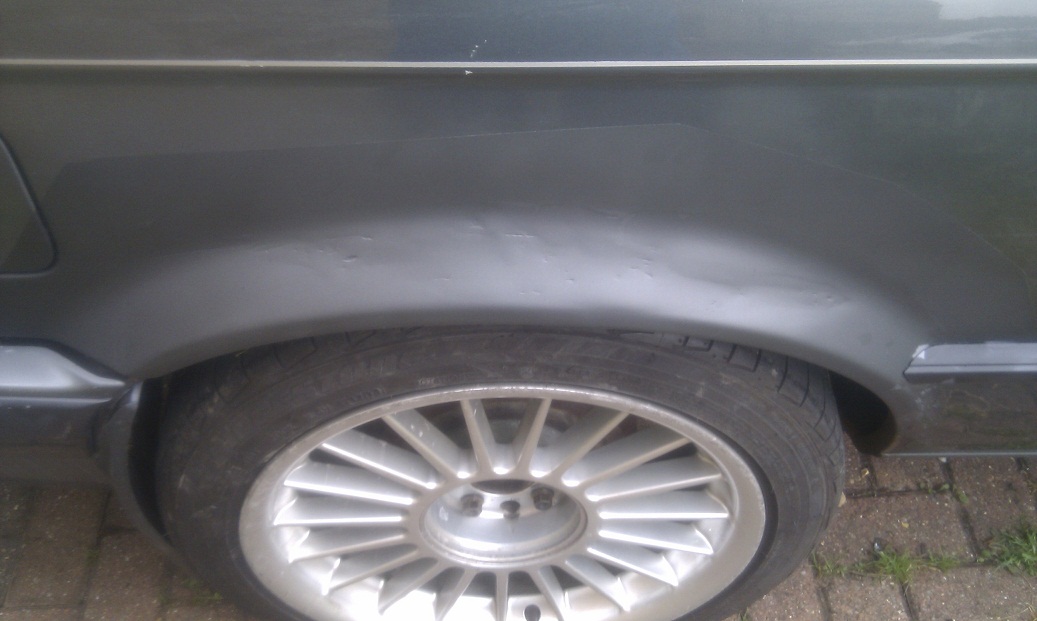 Not a great job! But better than a dirty scrape that is going to rust. That's my introduction to sanding, filling and painting.