Right, I was meant to have posted lots of exciting blogs, all about new aero catches, fitting the dash back together, plumbing in the extinguisher, all jolly exciting stuff. The upsetting truth is, after some recent experiences I've seriously considered if I should be carrying on with this car, so not exactly great for my optimism! I think a toddler could have done a better job of the bonnet catches, and some bits of dash I've taken out seem to have lots vital bits of plastic in their bid for freedom. Anyway, bodged heater matrix switches and badly butchered bonnets aside, this is what I have been having 'relative' success with.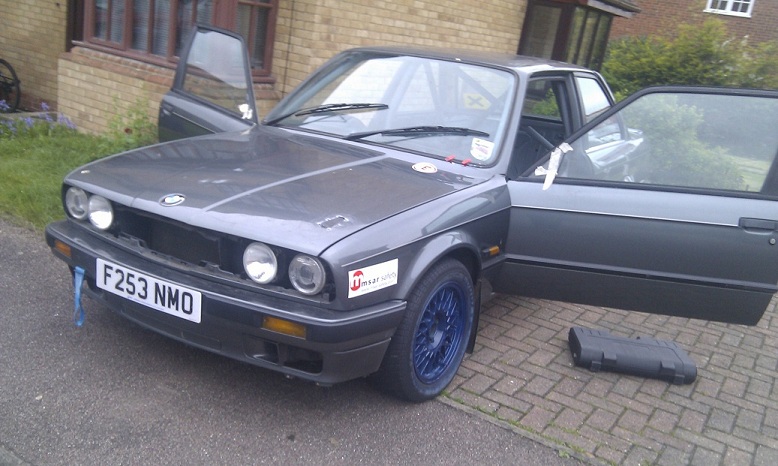 Tow strap and two pull handles set up, and one badly installed aerocatch. Mirrors are in the paint shop (kitchen) for painting blue with the left over paint for the wheels. Turns out I need some more so the grill is going blue too.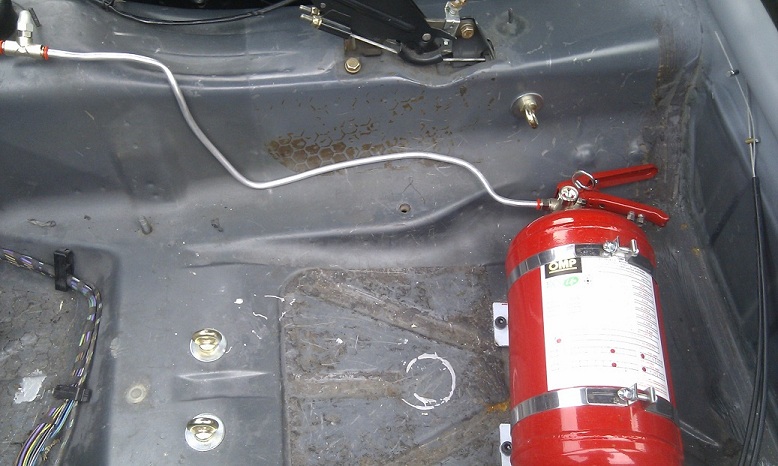 The piping so far points a nozzle at me and will then carry on through the bulkhead into the engine bay. The last bend looks a bit more severe than it is, but it has made me wonder what's an acceptable bend. The only way to know for sure is to pull the handle surely? I'd like to know all works ok, but anyway. Not sure how I'll bolt the tubing down either - I dont think I'll be putting nuts through the transmission tunnel. I'll have to ask about that one.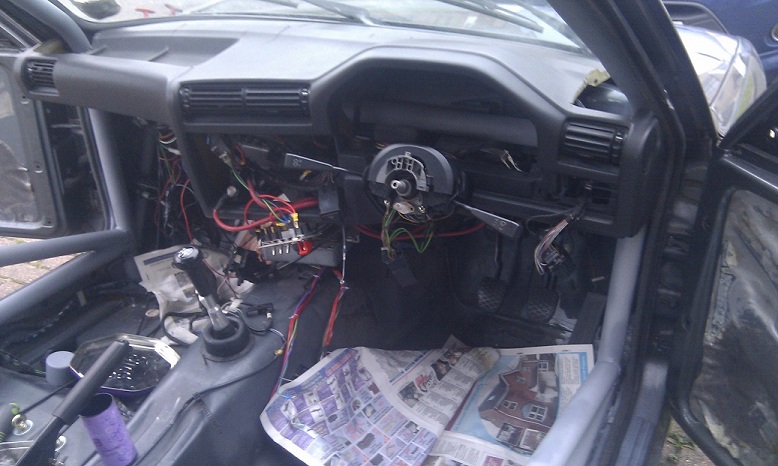 Nothing too dramatic here. Just a horizontal dashbar that the cage fitters insisted on - even though "it's my call as it's my safety they're trying to protect". I got round the windscreen vents issue, sort of. Now the dash clocks won't fit. Bugger.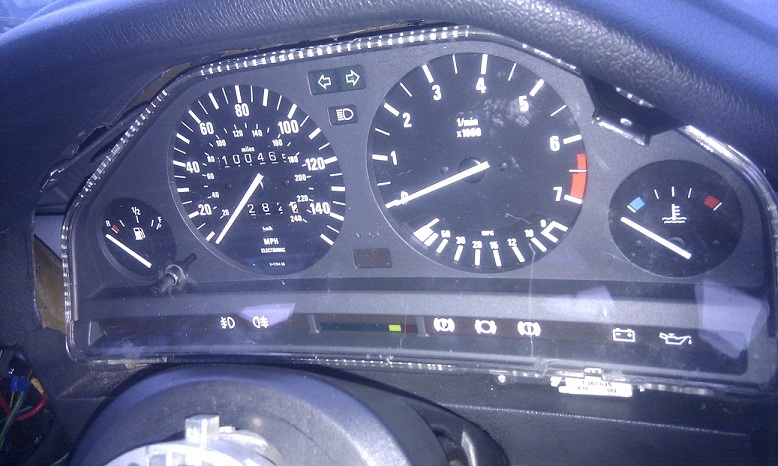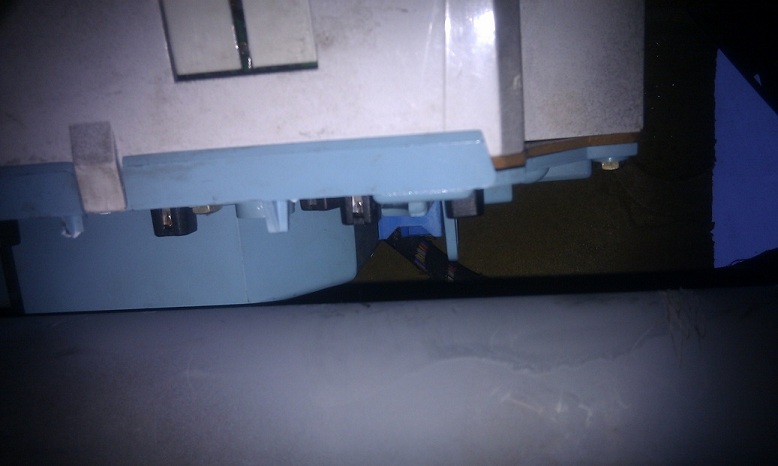 So, I'll be after advice on this too. Very annoying. Oh, and if anyone asks, I definately didn't drop a screw in the heater matrix, just to clear that up. Hence a lot of frustration recently. Is this normal?