Had my first project sponsor! Massive thanks to James Wallbank for his generous donation, and here is his contribution: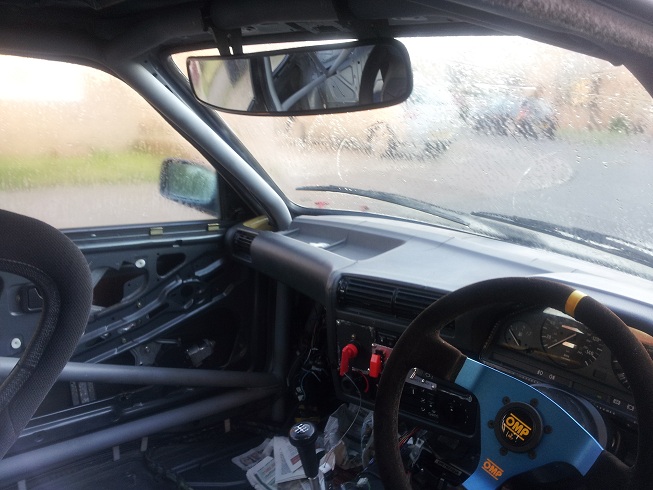 The new addition is a Longacre 17 inch mirror. It gives pretty good view all around the back of the car and to the passenger side front window!
Invested in some flame retardant padding, keeping with the colour scheme: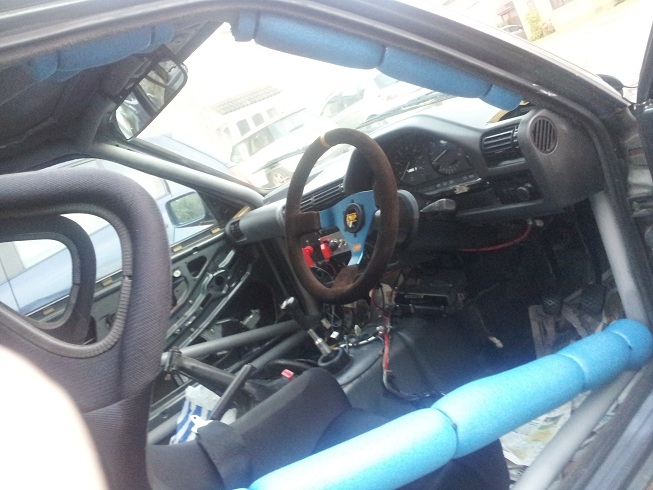 This is located anywhere my helmet might hit above, or my right leg. Not so much my ankle though, otherwise I'm ruuning out of room near the loud pedal. On the plus side, I now have a comfy arm rest.
Also this week: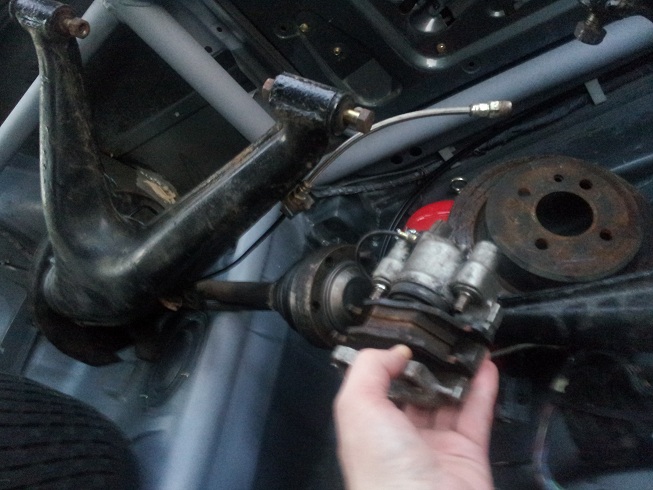 So I bought a replacement rear beam complete with disc brakes, calipers (in great condition), pads, braided hoses and trailing arms. Only by dismantling the entire thing in the back of my Fiesta allowed me to single handedly take it out! Heavy stuff. So after reading countless rear bram removal guides on the interweb, I'm going one slow step at a time. Slow being the correct word...
I burnt, hacksaed, burnt, hammered, hacksawed and burnt again for good measure. The rear beam bush that bolts the beam to the car was going nowhere. So I gave up, went to B&Q and bought longer blades for my jigsaw. After 15 mins, the result was the below!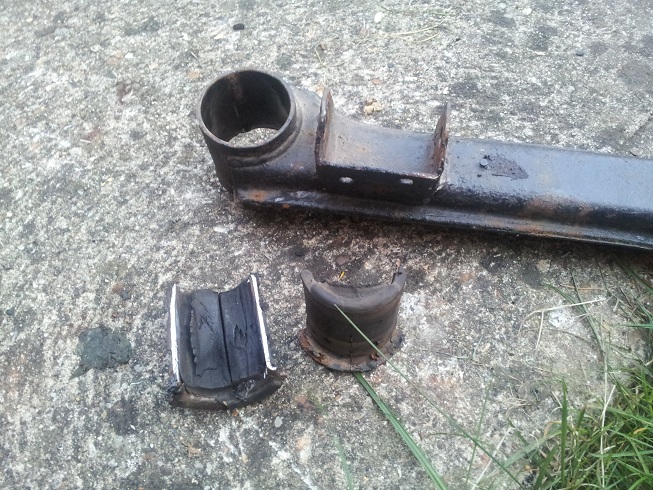 A bit of how powered jigsaw followed by ensuring I hadn't gone through to the beam itself, on both sides inside the bush, and eventually I was able to prise out the bushes that had sat quite happily in that beam for 20 odd years. I'll replace with original Lemforder ones to ensure the back end is not to stiff, rather than polybush firmness. These cars apparenlty don't respond too well to hardcore stiff suspension at the rear as traction becomes an issue, so I'm taking a recommended alternative route. I'm considering sticking to inboard springs rather than coilovers for the same reason.
Next up I'm ordering the replacements, plus the 4 trailing arm bushes. With thos in, I'll be ready to take the old beam off... very scary!