Job spec for a club racing driver
Details

Hits: 4424
Going to Autosport international was a kick up the backside for me. I bumped into a few people I knew, had some conversations and it got me thinking. I spent some re-visiting Racing Mentor articles and videos. One of themes of advice is to treat your racing like a business, not just something you love doing but then money is an after thought. As a mindset change, it's quite a powerful suggestion.
So, as I'm employing myself, what responsibilities should I have? Because the one thing I know is the root cause of my problem is I never dedicate enough time. Whether it's the car setup, sponsorship, fitness, preparation, it goes on... so what should I be making myself do? As a fun exercise I've made a job description - for myself....
---
Club racing driver & team owner
Job role in a nutshell
You will be single-handedly responsible for all logistic, mechanical, operational, financial, and driving duties. You will be expected to be resourceful and seek advice in areas you lack expertise. You should have an ambition to succeed.
Skills and experience needed
Good mechanic skills
Reasonable grasp of marketing
Some knowledge of business
Racing aptitude
Good resourcefulness and organisation skills
Responsibilities
Marketing of the brand through digital and traditional press channels
Raising continuous budget through sponsorship and partnerships
Maintaining a basic level of driver fitness
Continual self development of racing skills and track knowledge
Car preparation and maintenance
Raceday and testing operations
The role also requires a valid driving license, as well as a competition race license. It will also comprise of travelling several hundred miles and several nights away from home.
Donington Park Preview
Details

Hits: 4136
Some thoughts and progress for the first round of the 2018 PBMW championship, at Donington Park in just over a weeks time(!). Firstly it's nice to get the winter out of the way, it's borderline depressing how far away the racing season seemed. It's really dragged. Secondly, (ironically), I wish I had a bit more time! There's been a job change, more increasing attention needed for our 3 young boys, a business to wrap up, and we seem to have been flat out for months without much time for anything else.
The last few weeks I've pushed hard to sort the car out. I've found one gearbox mount bolt loose and it's friend completely missing... The fire extinguisher has had to move to comply with new MSA rules (though thankfully I've kept it serviced so don't have to get a new one!). The new paint job is err, way behind schedule - I have to see what I can do on the drive with a gazebo this weekend. The car has a new home about 2 miles away, under cover in a nice unit, but the body work has suffered quite a bit being sat on the drive in the rain. At the end of the year, the shell really needs a complete strip and repair.
I've been getting some Donington practice in on iRacing using an Oculus Rift VR headset - WOW! It's utterly superb!! Going down the craner curves for the first time the chair felt like it was moving and I genuinely felt a bit queasy! I know my braking and turning points now, the depth perception and immersion that VR gives you I think is far more useful, than a flat screen where it seems more of a scripted set of actions. Mentally I think I'm ready, and it kicks off with a Friday morning test to get comfortable with the car again and a circuit I've never actually driven. Physically, I'm in pretty poor shape though! I need to work on that a lot more.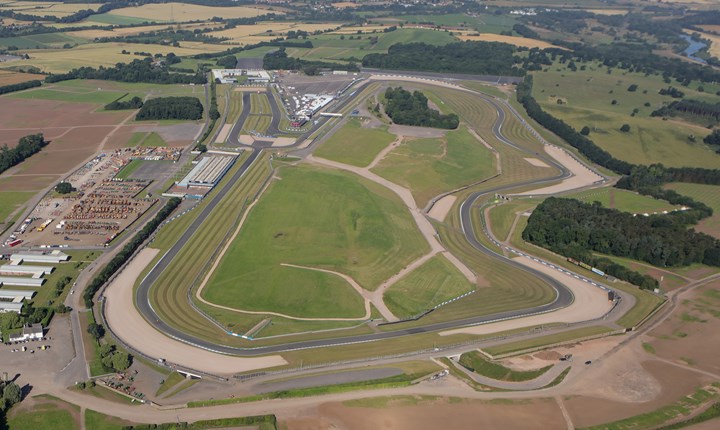 The current timetable shows 15 minutes of qualifying Sunday morning and 2 x 20 minute races. My aim will be to be ahead of a few people again and build on Brands last year.
So it won't be long until I'm here (without the family for the first time which is a bit of a shame), trying to survive and enjoy another weekend of racing. Donington is one of those must-do "ballsy" circuits, so I'm a touch apprehensive but looking forward.
2018 preview
Details

Hits: 20067
Winter feels like it has really dragged by this year, more than ever. But with February up in a couple of days there is light at the end of a bleak race-less tunnel! Spring is full of conventional images such as lambs jumping around a field, buds opening on trees, flowers poking through. In the same vein, we can also imagine bleary eyed drivers gathering their kit from the bottom of the wardrobe, licenses arriving through the post, calendars being announced... it has the same wonderful meaning: the racing season is almost back for another year!
And speaking of calendars, here's what the 2018 PBMW Championship looks like:
14/15 April – Donington Park National
19/20 May – Brands Hatch GP
16/17 June – Brands Indy
21 July – Cadwell Park
11/12 August – Snetterton 300
8/9 September – Donington GP
29/30 September – Rockingham ISSC
So it all kicks off mid April at another circuit we haven't been to before. I'll be getting some practice in on iRacing to learn the circuit, watching the Driver 61 circuit guide https://www.youtube.com/channel/UCtbLA0YM6EpwUQhFUyPQU9Q and reading the UK circuit guide book. I'm genuinely looking forward to it, not bricking myself at a new circuit as before!
This year we aim to do all but one of the races inthe championship (your worst score / no show is dropped), and if we can bring some partners on board to sponsor us we certainly will. Last year ended on such a positive note, again with the car being bullet proof reliable. Steady pace not blistering, but the pace is gradually coming from me and the car.

On the car front this year we'll shave another few kilos off, and shed some very useful unsprung weight with replacement race wheels: http://www.rimstock.com/content/pro-race-12. More excess cockpit wiring / locks / accessories have been removed, and I'm re-wiring the ignition switches while the dash is out. Considering it was my first attempt at major auto-electrics what 5 years ago, it's not a bad effort as everything has worked up to now. But my grasp of soldering and joining wires has improved dramatically, plus I've gained an appreciation why using a grade up of wire everywhere isn't necessary - it just adds weight!
The car is (very slowly) undergoing a makeover. Again this wasn't a priority previously, it was all about having a reliable presentable car, but now we're pushing on that front too. I'm hoping once it's done it will stand out a touch...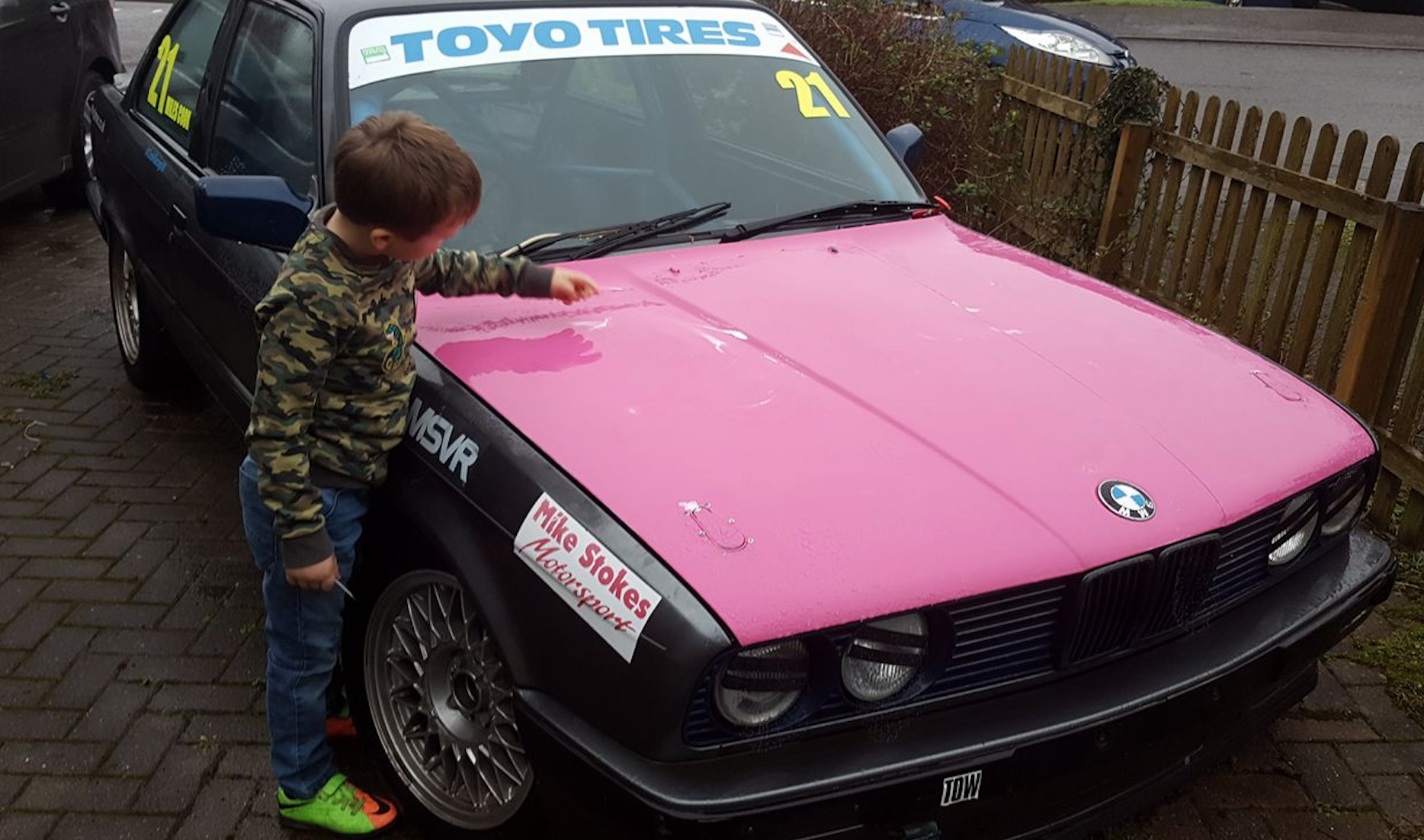 Stay tuned for a progress update!