Some thoughts and progress for the first round of the 2018 PBMW championship, at Donington Park in just over a weeks time(!). Firstly it's nice to get the winter out of the way, it's borderline depressing how far away the racing season seemed. It's really dragged. Secondly, (ironically), I wish I had a bit more time! There's been a job change, more increasing attention needed for our 3 young boys, a business to wrap up, and we seem to have been flat out for months without much time for anything else.
The last few weeks I've pushed hard to sort the car out. I've found one gearbox mount bolt loose and it's friend completely missing... The fire extinguisher has had to move to comply with new MSA rules (though thankfully I've kept it serviced so don't have to get a new one!). The new paint job is err, way behind schedule - I have to see what I can do on the drive with a gazebo this weekend. The car has a new home about 2 miles away, under cover in a nice unit, but the body work has suffered quite a bit being sat on the drive in the rain. At the end of the year, the shell really needs a complete strip and repair.
I've been getting some Donington practice in on iRacing using an Oculus Rift VR headset - WOW! It's utterly superb!! Going down the craner curves for the first time the chair felt like it was moving and I genuinely felt a bit queasy! I know my braking and turning points now, the depth perception and immersion that VR gives you I think is far more useful, than a flat screen where it seems more of a scripted set of actions. Mentally I think I'm ready, and it kicks off with a Friday morning test to get comfortable with the car again and a circuit I've never actually driven. Physically, I'm in pretty poor shape though! I need to work on that a lot more.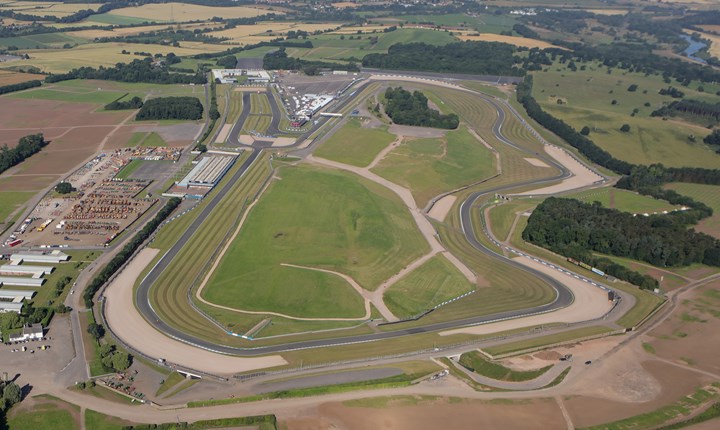 The current timetable shows 15 minutes of qualifying Sunday morning and 2 x 20 minute races. My aim will be to be ahead of a few people again and build on Brands last year.
So it won't be long until I'm here (without the family for the first time which is a bit of a shame), trying to survive and enjoy another weekend of racing. Donington is one of those must-do "ballsy" circuits, so I'm a touch apprehensive but looking forward.