Err,new car! It begins...
Details

Hits: 1424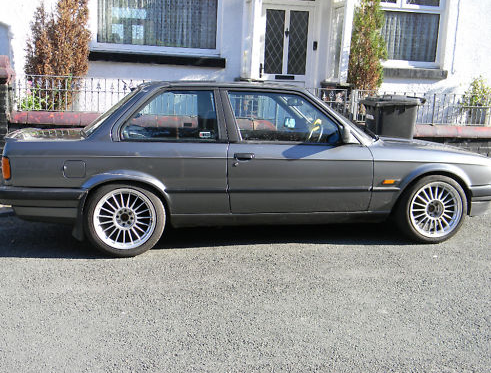 Ok... so I'm bidding away on ebay on a middle of the road 320 with some potential. Didn't quite make the reserve price, it had a lot of work carried out with 12 months MOT, the shell was in decent shape with just a bit of rust under the arches. The guy had spent a good chunk on it like a new steering rack for one. So about 5.30 Sunday evening I decided to make an offer and pick it up... from South Wales. I live near Cambridge, so this is a fair trek! Got back Monday morning 4.30 am (work was a struggle that day funnily enough), with the old man generously driving mine back with me.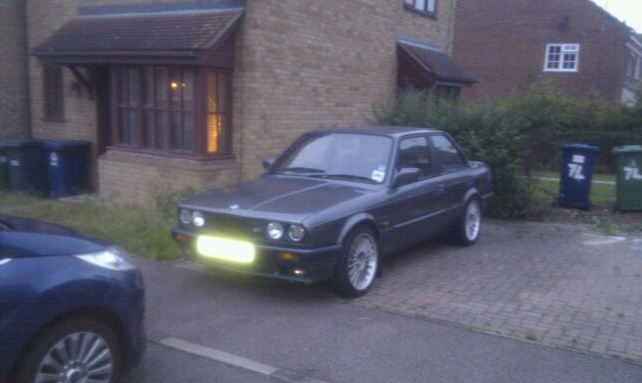 Now, the clutch was clearly knackered, and there was a big scrape on one of the arches. Engine sounded a bit tappety, and there was a whining coming from behind. But I had to smile though, because it was too late, I'd now got the thing, now I had to crack on and get stuck in - which I was quite looking forward to!
Getting there slowly, new kit!
Details

Hits: 1343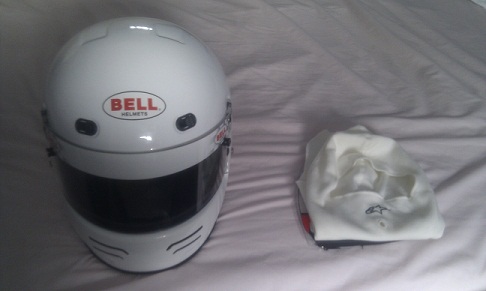 Took a trip down to MSAR who do motorsport equipment in London on Saturday, to at long last sort out a helmet! I'd been recommended to them by the Lotus Enthusiasts and Project 8 racing forum guys and could easily see why. Not only was I given some different lids to try on, and my real measurements taken (not using a builder's tape measure like I did!), their guy Malcom took a few minutes to chat to me giving me all sorts of honest advice and guidance. It's brilliant to see that passion driven customer service and I'm very greatful to them - they'll be seeing more of me.
The balaclava might seem a bit OTT at this stage, but if your head sweats like mine, it's best that sweat be asorbed by a garment you can wash out rather than all directly into the helmet lining. Makes sense! Mow I'm all set for August and a trip to Brands, and I'm like a child waiting to go to a theme park... not long now!
Track day booked!
Details

Hits: 3893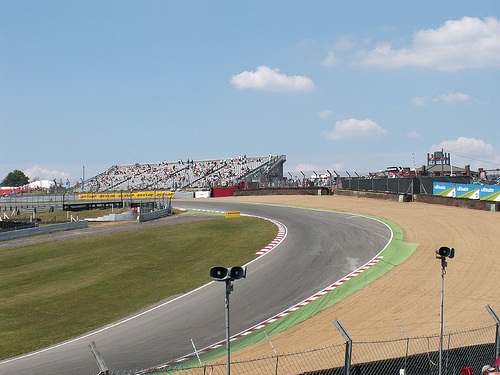 So here we go! After a bit of a delay, (well to be fair the last update was only in June, of last year....), I now have the chance to find out how well I do on a track, on my own, which means booking a trackday. However - not just any old track day, it turns out there are special Novice track days. To qualify, you must have driven 3 or less trackdays, which I think I've managed as this is my first one. It seems naturally to be the next step.
I simply went to the Club MSV website and booked an evening in August, giving me about 2 hours worth of driving, for around £130. This includes some Instructor tuition which is probably recommended in order to get the best from a circuit, certainly if you've never driven it before. Before you crack on however, you firstly "sign on" (something I've become very aware of in an earlier post!), get a group driver breifing, and get some sighter laps where you follow each other in file behind a pace car, just to get used to the circuit. You also require a helmet which you can hire at the circuit or bring your own.
I'm taking my 2 year old 1.6 TDCI Fiesta, which to be fair is good fun on the Cambridgeshire back roads. At the Brands Hatch Indy circuit, I'm expecting it will be just a bit more fun! It's not the fastest car in the world but is widely acknowledged to grip and handle pretty well, and I personally think it's pretty fun to drive. And I think in this case it's worth not jumping into a hot hatch or souped up saloon. Initially I think it's all about learning to take the best racing lines and getting used to using all the road, (in the safe knowledge nothing "should" be coming the other way!). I just need to stay out of the tyre wall at Paddock Hill...