Garage health check and body work begins
Details

Hits: 1873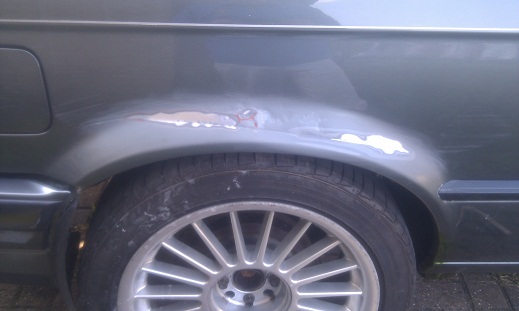 Took the beemer into the garage near my work, for a bit of a checkover. Turns out the car is in reasonable condition! Clutch has definately gone, this I deduced on the way back by flooring it and watching the revs rise, but speedo staying the same! Apparently the whine is from the diff but the oil is good so provided I can live with the noise for now there's no alarm. Even the engine is sound too!
So quite happy with that. Now it's on to jobs I can do, and I'll start with some rust and that scrape. This needs a new section, so all my cockups and success will be in there.
Reasonably happy!
Err,new car! It begins...
Details

Hits: 2313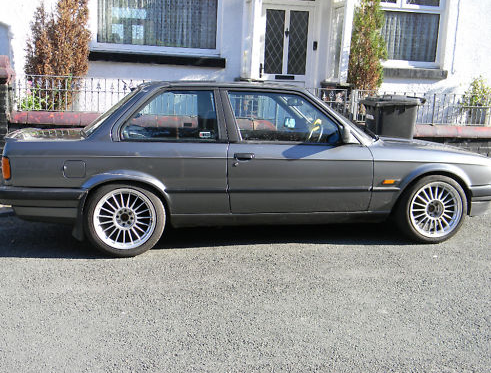 Ok... so I'm bidding away on ebay on a middle of the road 320 with some potential. Didn't quite make the reserve price, it had a lot of work carried out with 12 months MOT, the shell was in decent shape with just a bit of rust under the arches. The guy had spent a good chunk on it like a new steering rack for one. So about 5.30 Sunday evening I decided to make an offer and pick it up... from South Wales. I live near Cambridge, so this is a fair trek! Got back Monday morning 4.30 am (work was a struggle that day funnily enough), with the old man generously driving mine back with me.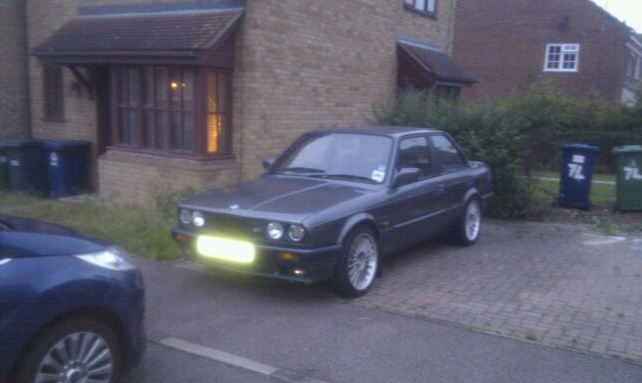 Now, the clutch was clearly knackered, and there was a big scrape on one of the arches. Engine sounded a bit tappety, and there was a whining coming from behind. But I had to smile though, because it was too late, I'd now got the thing, now I had to crack on and get stuck in - which I was quite looking forward to!
Getting there slowly, new kit!
Details

Hits: 1988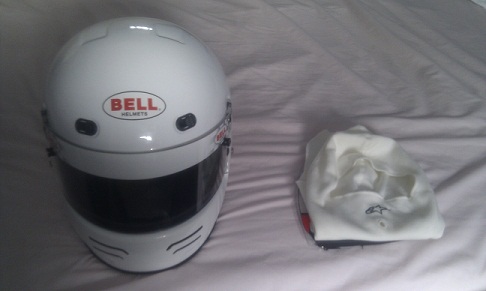 Took a trip down to MSAR who do motorsport equipment in London on Saturday, to at long last sort out a helmet! I'd been recommended to them by the Lotus Enthusiasts and Project 8 racing forum guys and could easily see why. Not only was I given some different lids to try on, and my real measurements taken (not using a builder's tape measure like I did!), their guy Malcom took a few minutes to chat to me giving me all sorts of honest advice and guidance. It's brilliant to see that passion driven customer service and I'm very greatful to them - they'll be seeing more of me.
The balaclava might seem a bit OTT at this stage, but if your head sweats like mine, it's best that sweat be asorbed by a garment you can wash out rather than all directly into the helmet lining. Makes sense! Mow I'm all set for August and a trip to Brands, and I'm like a child waiting to go to a theme park... not long now!