New year ambitions!
Details

Hits: 1386
So a new season kicks off in a few months, and a plan is emerging for tackling this year! More pieces will be added to the car section, as work is well underway on a swirl pot setup and an intake / injector refurb. I've decided also to have a big push on the site and to get more content up too, as Google ads and Youtube revenue could be made to work a bit harder - the better they do, the more funds we have for racing!
The calendar for PBMWC looks great as ever:
1. 22/23 April – Cadwell Park
2. 20/21 May – Brands Hatch GP
3. 3/4 June – Silverstone National
4. 29/30 July – Silverstone GP
5. 19/20 August – Brands Hatch Indy (German Festival)
6. 23/24 September – Donington Park GP
7. 14/15 October – Snetterton 300
However, the jobs list is a bit demanding on budget to get ready for Cadwell (especially after family winter holidays!) so it looks like we'll start at brands in May. Hopefully I'll finish some races this time.
Here's a taste of what winter prep looks like - it''s not even that late you're stuck in the garage with an assortment of bits that should be on the car!
https://www.youtube.com/watch?v=L4PRpVwg5s4
Oulton Park weekend
Details

Hits: 1910
FINALLY! About 6 years after the first entry on this blog was written, we've gone racing and this time finished some races. Really, really chuffed!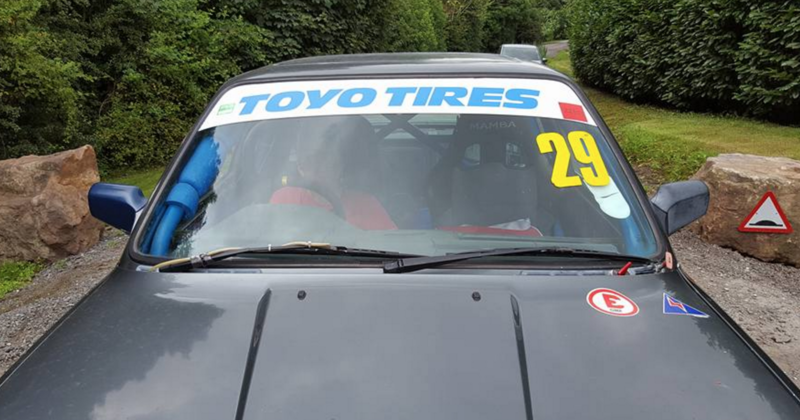 We went up for a few days camping before and after, to make a bit of a mini family holiday out of it. Had some difficulty getting the car over the speed bumps in the campsite (we have no trailer yet so it's taxed mot'd and insured, and drove it around!), but other than that the logistics kind of worked ok. I went for the Friday morning testing session so I could learn the track, and wow the car felt good! These guys specialise in racing E30's (they had loads in the garage!) http://www.garyfeakinsracing.co.uk/ and identified an urgent need to change the top mounts front and rear. They tracked and aligned the car, fitted better spacers, balanced the wheels and a few other bits. Well well worth it. The car didn't feel nervous as hell any more! I had a nervous morning after getting to bed late, one of the kids had bad diarrhea through the night, and we got there later than planned. I still had to fit the fire extinguisher, and doing so realised the pull handle was completely seized, and needing replacing. Fortunately I checked with race control officials and on that day weren't running to MSA regs, so I was ok.
After the test I did a quick update https://www.youtube.com/watch?v=XJycqcQZ7mU which does a decent job of showing my apprehension. The car felt brilliant - that was a massive confidence boost and something out of the way, but I was still bricking myself. I'd put in times in the 2.30's to 2.40's, after working out my lap timer wasn't showing the first 2. I had a scary moment on the last lap of my first practice session, spinning at Druids partly down to tyre pressures being too high, partly down to indecisiveness which is NOT a good thing on that corner. That shook me up I needed to get back and chill for a bit! 2nd session was interrupted, 3rd session I cut short at the end of my first flying lap as the engine went dead. This happened a few times after a long corner it would go flat then suddenly come back to life. I diagnosed this later as a fuel pickup issues, having no swirl pot, so had to brim the tank. I'd never had this issue before - that said I'd never gone this quick around corners before!

Testing summary
Qualifying
Was pleased it looked like I'd go out near the back of the pack onto the pitlane, then horrified to see I'd go out 3rd on track of 22 cars... Had a brainwave to ask one of the marshals to hold me until the field had set off. I didn't want to spend the first few corners trying to get out of the way. I really carried on where I left off and improved probably a good 6 seconds on testing times:
2:26.8
2:24.3
2:24.4
2:24.0

So getting quicker and more confident. The session was red flagged annoyingly, as a car broke down on circuit. But I was happy to get some times on the board.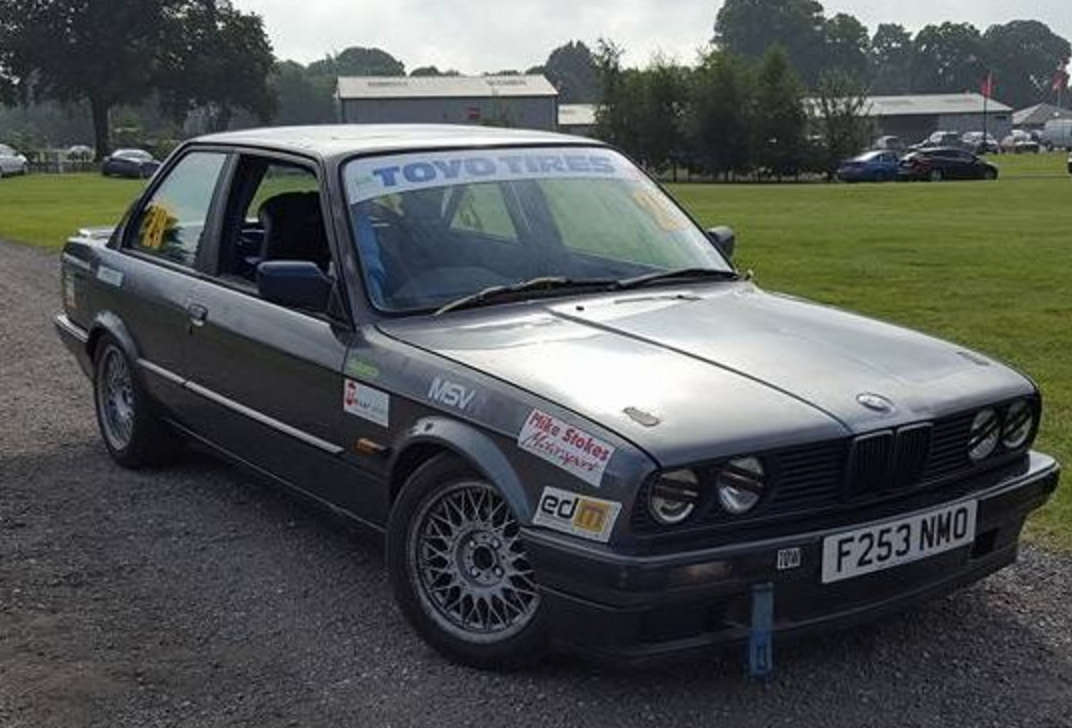 Race 1

I was pretty nervous. Now I think back it was nothing to worry about, but everything is fine in hindsight! I got a tardy start, too the first few corners very cautiously, made a mistake coming out of Lodge and everyone was gone. A highlight was passing a still spinning Rob Cooper but he got passed me the following lap. But I was happy to just plug away and finish. One car retired on he inside of Druids (a bit distracting) so I finished ahead of someone! My times were getting better on the whole:

1: 2:40.7
2: 2:26:3
3: 2:27.2
4: 2:24.4
5: 2:23.1
6: 2:21.6
7: 2:22.0
I found some grass a few times, nowhere near as much as the second race though! Was pretty ecstatic to finish the race, drained after boiling away in full nomex on a hot day, but very happy.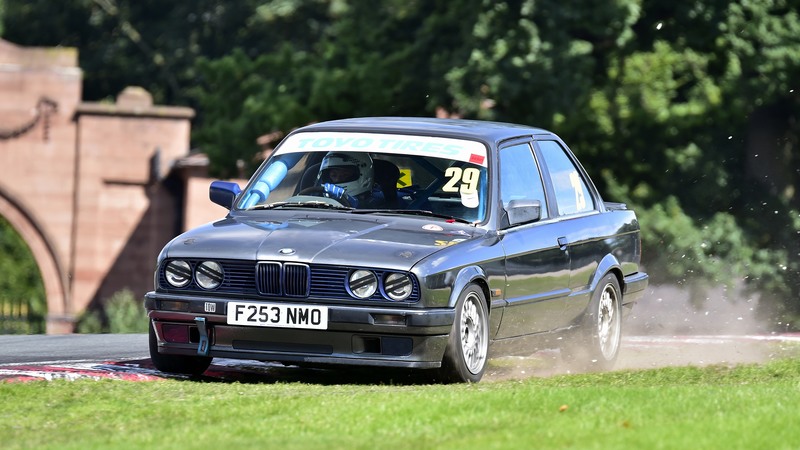 Race 2

Much more relaxed, I was actually looking forward to this! I was going to push more and ended up taking more grass but was developing more and more confidence in the car. There was a bit less grip this race, I still should have got a faster lap time but happier that I was improving on corners. I got along side Maciek after an ok start (despite missing 2nd gear first attempt), and decided to ease off an let the pack go! I did not want to get involved in any squabbles or accidents, not now! I kept them in sight for longer, and overall my pace was better even though the laptimes don't tell that story.
Last lap but one would have been decent if I hadn't gone way off into the grass. The last lap should have been decent except for slowing through Cascades for Josh Watts stuck in the gravel. I even ended up hitting the outside of the kerb so hard my cut-off switch engaged, so I was definitely testing the limits.


1: 2:34.0
2: 2:25.0
3: 2:22.8
4: 2:22.5
5: 2:24.1
6: 2:24.4

Race 2 onboard footage

Summary

Overall just massively pleased to finish the weekend intact. The officials seemed very surprised how overweight the car is, but that's mostly down to a comprehensive cage (that save the car's shell at Brands!). Plus I was having to run a lot of fuel and still managed to have pickup problems near the end of race 2. Just hugely relieved it's over (strangely!) but instead of being fearful of the whole weekend next time, I'll be massively looking forward to it all.

I've also got to thank Byron (E30 specialist in Monmouthshire) who sorted out the engine and mounts and several jobs in pretty quick time, Gary Feakins Racing and his guys for a superb job under time pressure and went the extra mile, Karl Graves and family for their really useful help with some kit, Andy Gay, Maciek Kaszczuk and Owen Darch for their help in the paddock. Oulton Park itself, is a fantastic circuit as well as a great venue. The staff seem extra friendly, the food and drink is superb in Chequers, and a lovely park for the kids to play in. A fantastic weekend in all!
Race weekend 2 at Oulton Park
Details

Hits: 1879
Some great news - We're off racing again! Oulton park is the next round of the PBMWC supporting the British GT cup weekend. I've a few things to do: belts are out of date, the engine is down on compression, a roll-bar segment needs replacing, some loom needs replacing, the fire extinguisher needs servicing, suspension needs a professional look, the engine mounts need replacing....

Lots to do!