Heat shielding, main service and Steering Wheel
Details

Hits: 2362
So, after trying initially with a cutlery knife I'm ashamed to say, I followed the top tip of buying a heat gun. What an amazing tool! That tar rubbish didn't stand a chance. Still needs a clean up with some spirt cleaner perhaps, but all that shielding stuff as 5-10 kg you really feel it's weight when it's together in a bag!
More: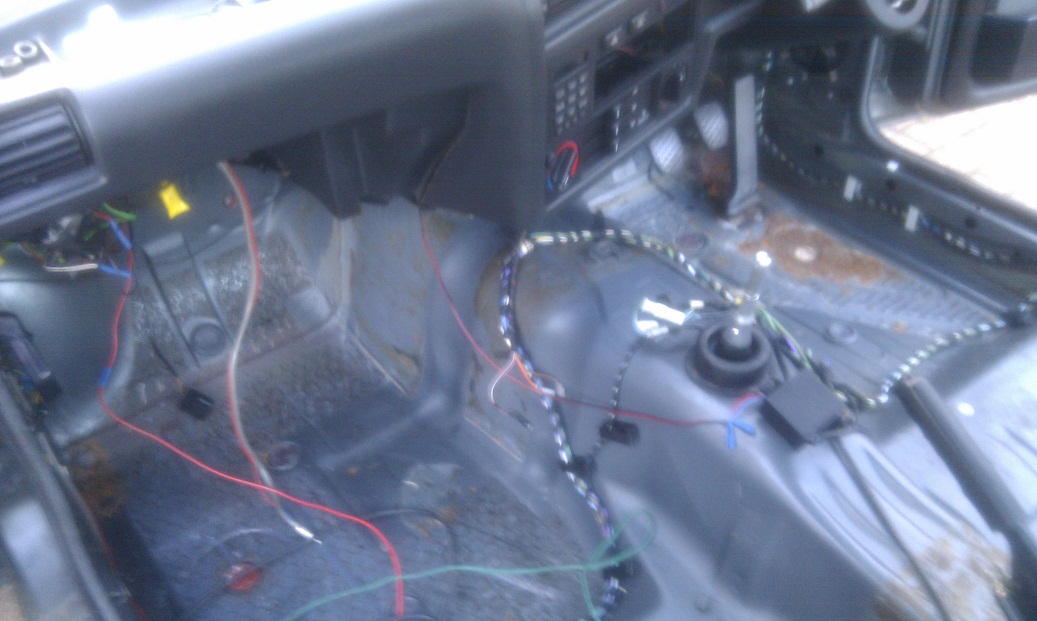 A lot of that wiring loom is for speakers so it will be gone soon. Also, I'm pleased to report my first sexy purchase is fitted!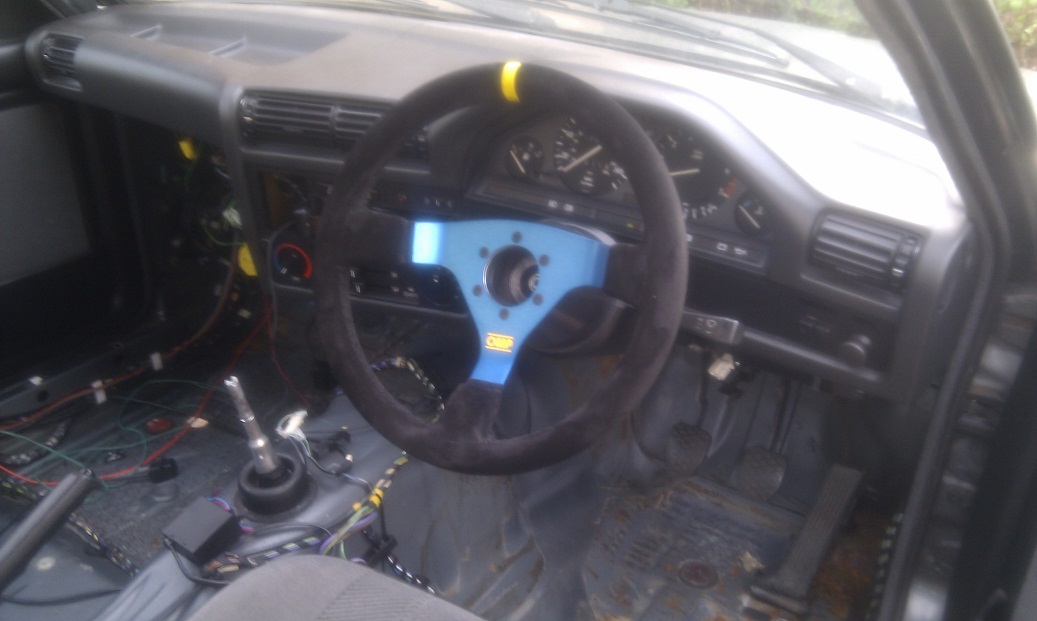 Long way to go but it's nice to see a start! The OBC and loom has gone for £50 to a grateful new owner. Turns out part of the loom involves a temp sensor and alarm fitting the go right through the engine bay to near the front fog light... nightmare. Oh and the indicator stalk forms part of it too! Luckily, that wasn't so tricky to remove, and the buyer is sending his old inidicator stalk - the OBC version has a push button on the end. When this is in and sorted, I can get the wiring sorted for the new horn, as you can see is missing right now.
I've also given the girl a service so new oil filter and oil, spark plugs and air filter (eurocarparts were happy to exchange the filter I bought online which was supposed to be for my Car, but clearly wasn't!). The engine revs a bit more freely and feels sweeter. Not surprised - the last recorded service was 50,000 miles ago!
Headlining and Glovebox
Details

Hits: 1947
So, taken out (ripped) the headlining and lining down the sides. Looking in decent shape, fair bit of rust on the sunroof though.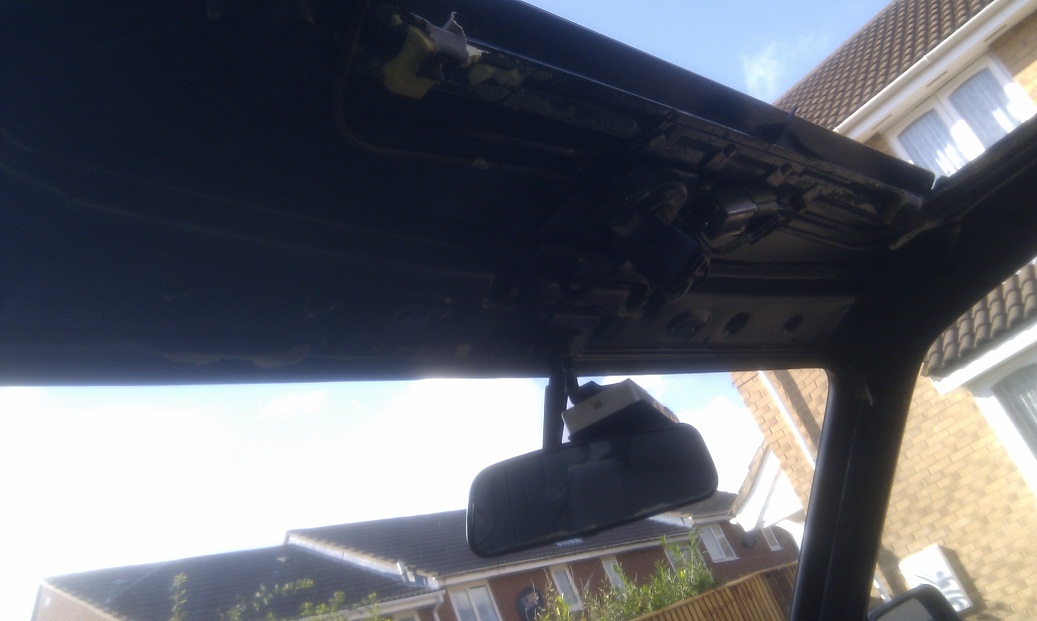 The glovebox came out pretty easily too: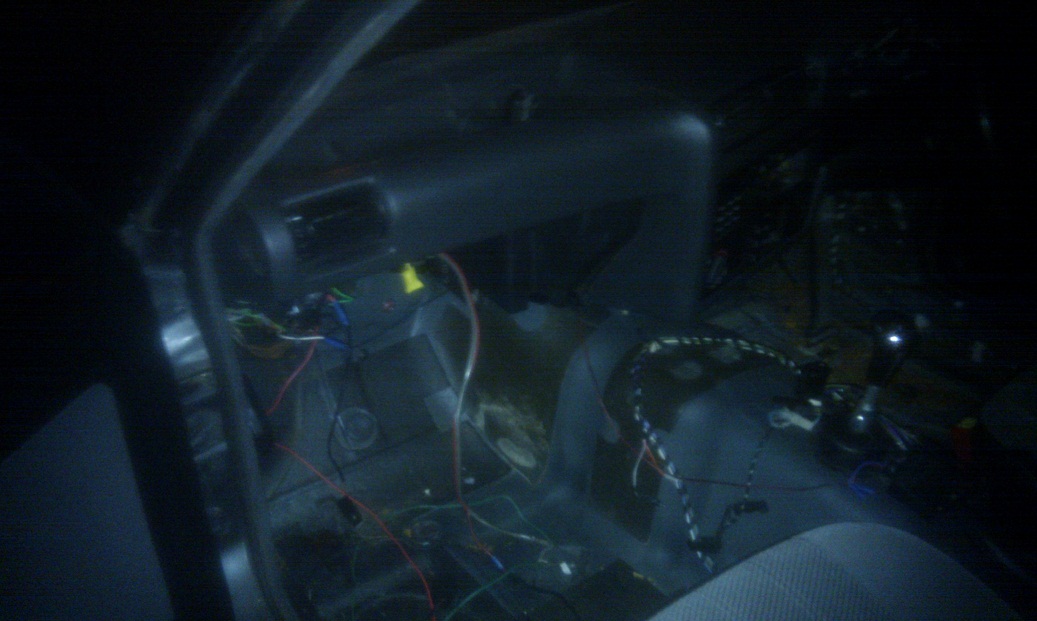 Next job is welding up the sunroof, which I've been researching this evening. Some good articles on removing the sunroof and after removing the sunroof - which I intend showing to my local garage and asking them to crack on! If I had a welder and the other various tools mentioned I'd have a crack...
With the sunroof sorted, I'm thinking of sorting the seat as apaprently they are a cow to get in when the cage is fitted. This looks like the job for a decent racing seat
Gutting the interior
Details

Hits: 1834
After a morning's work, I've cleared out the carpets, rear seats and belts. It was also an insight into why the passenger seat wouldn't slide forward - there's a metal rod that should connect the runner catches on both sides which had come off. Fixing that let the seat slide forward giving me access to the rear bolts.
The rear seats after some headscratching revealed two small bolts hidden at the sides holding them in, and in an upwards lift they come out.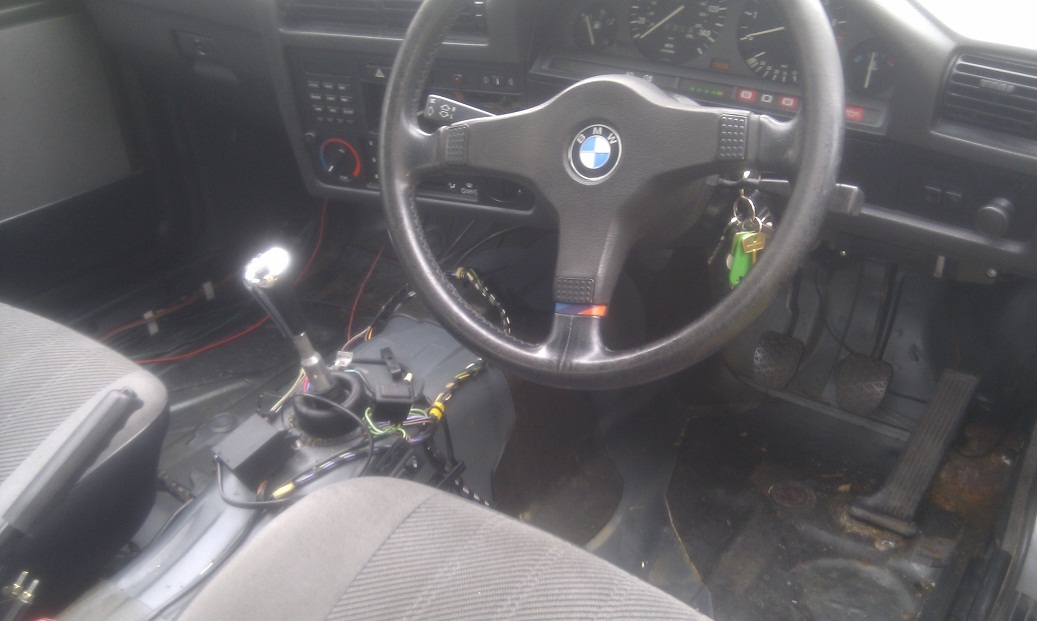 And now some smelly wet carpets are removed. If anyone wants the old seats, boot liner etc let me know quickly! The floor mats are virtually brand new so they are going on ebay.