Home
A short 2020-2024 racing season summary
Details

Hits: 16
Testing testing, is this thing on? Yes? Good! So clearly it's been a while. Last racing was in 2019, where I was having regular battles with established drivers, not the rookies any more. Then in 2020 I did a test at Donny of the new setup - the car finally had a professional suspension tune and corner weight from Bridgwater & Taunton College Motorsport. Also, I finally got someone in the passenger seat to spot all the bad habits I've picked up over the years. Thanks Mark Palmer! Still owe you some beers... Turns out I've been turning in way too aggressively, and early, and compromising my exits. Probably based on a stiff setup which is now gone, because it doesn't give me grip. So I've got to get used to driving a softer but faster car. So I felt ready to tackle the 2020 season! Yeah about that... So a certain global pandemic hit the same time as an unexpected redundancy, and it took a while to rebuild going pretty much self employed. I started to push more of my software consultancy business (https://cookieonline.net - I need to finish the site like a lot of things!) and also in the last year I've taken up a lot of supercar instructor work. Something I fell into but it's actually been enjoyable at times. Good job satisfaction too with the right customer. And as they say, when one teaches, two learn... It's also given me a new challenge to develop the instructing skills professionally. I must have coached nearly 2000 people this year! But also I did the ARDS instructor course with the Motorsports School (http://themotorsportsschool.co.uk) so I'm an ARDS C instructor, and next year I'll upgrade to ARDS B. So the thing about instructing customers around a track is it quickly gets irritating if you haven't been racing for a while, almost to the point of anger. So I finally got into a slightly more stable financial situation, and went for it in September. Sadly, the Production BMW Championship didn't survive covid, and was probably on borrowed time in it's last few years anyway as the BMW E30s are climbing steeply in value. The Classic Sports Car Club have taken a few PBMW refugees, and I spoke to some of the organisers at Autosport International this year. So I made my second ever trip to the fabulous Oulton Park. However, it wasn't at all straightforward... it never is! to be continued...
BMW E30 Rust
Details

Hits: 87650
Wow! I never got around to updating the race car updates section... well a lot happened to the car since the last update! A new Ashley exhaust (much lighter and getting a few more bhp at the wheels - yes that's correct!), new Team Dynamics wheels but most of all, welding.... loads of welding!
I had a few holes showing and knew I couldn't put it off any longer. Should I take the car to a mechanic each time, or seeing as this a problem that's going to get more common on this 30 year old car, should I teach myself to weld...? The answer is below! 😁
Brands Indy review 2019
Details

Hits: 108566
We always love going to brands! It's the circuit I know the most, we love it's setup and the kids love the park, the two eating venues which always do good food, Bluewater shopping centre not far away. It was a different weekend this time going up on the Friday, qualifying and one race Saturday, followed by two races Sunday.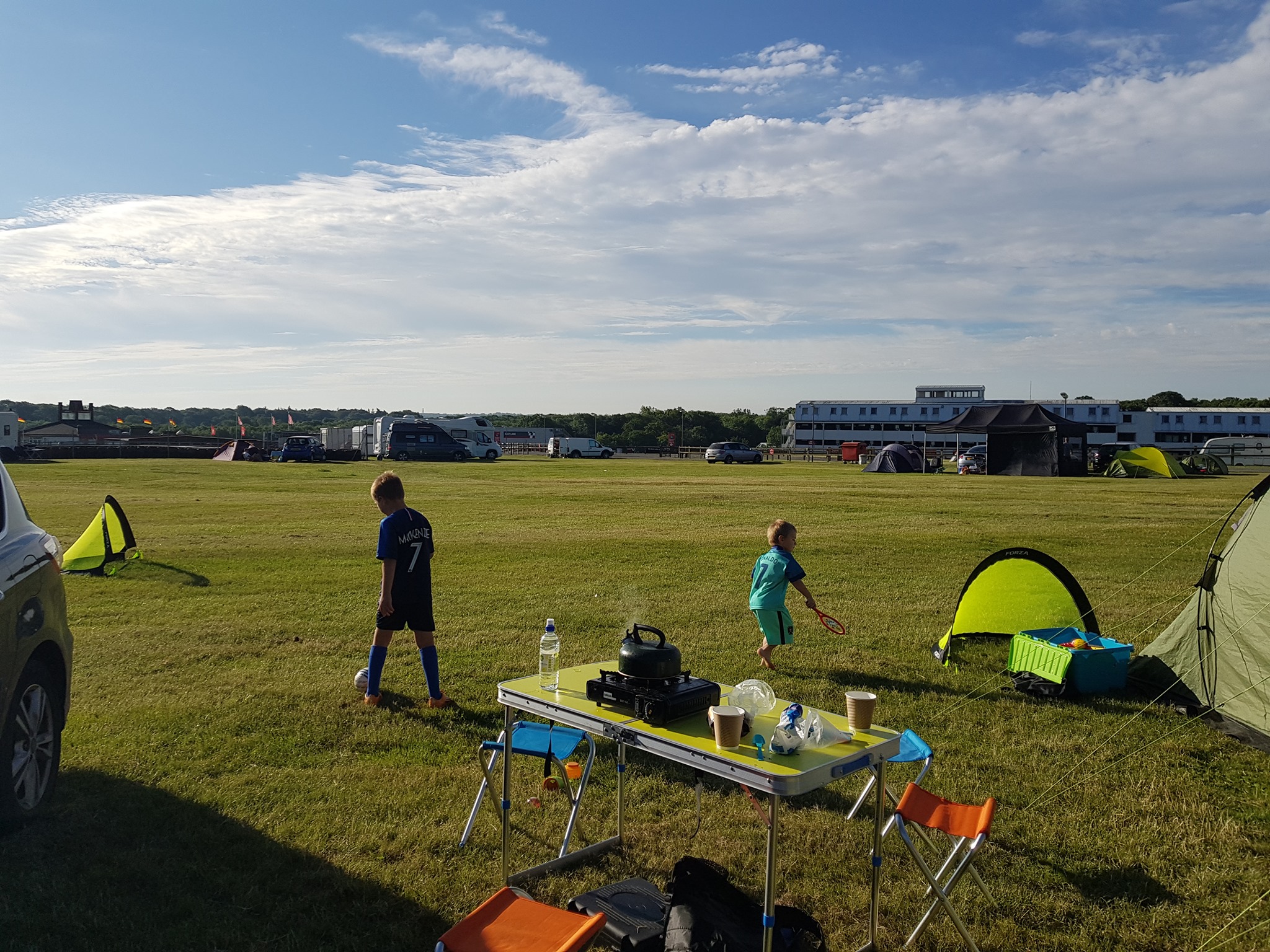 It was a pretty toasty Saturday, wow it was hot. It was pretty grippy track, or I was pushing the car harder more like a go-kart (which I've been getting into for the fitness and practice). I set one of my fastest times of the weekend. But I was feeling rubbing on the left side, and that really bothered me. It also felt a bit unstable at the rear, and those things combined brought me back to the pits, because after a tank slapper coming out of clear ways (nearly hitting a car stationary on the finish line!) I was convinced I'd had a blowout.
Funny enough, so had he. There'd been some coolant dropped on track which he hit and thought he'd had a puncture too, so parked it. A marshal checked the car and couldn't see anything wrong but I was so spooked and I'd set the minimum laps, so was done. I'd changed the front wing so thought this was catching. I raised the front up slightly, and went for race 1.
Race 1 I got a great start, taking Ken Briddon and Howard Gaines, but probably took it too cautiously and lost 1 at Druids. I half tried to get it back at the next corner but knew Ken would be a faster driver anyway. I had a good scrap with Howard for a lap but I'd seem to have forgotten how to do clearway, went too slow and he took me on the inside. From there he stretched his lead, I did reign him back in slightly once I'd hit a good rhythm hitting consistent 1:01s, but he was gone. It was a bit of a lonely race but I was pleased with my consistency. The last time doing indy I'd only managed a 1:01 twice in a race. Now I was hitting them consistently when I was up to speed.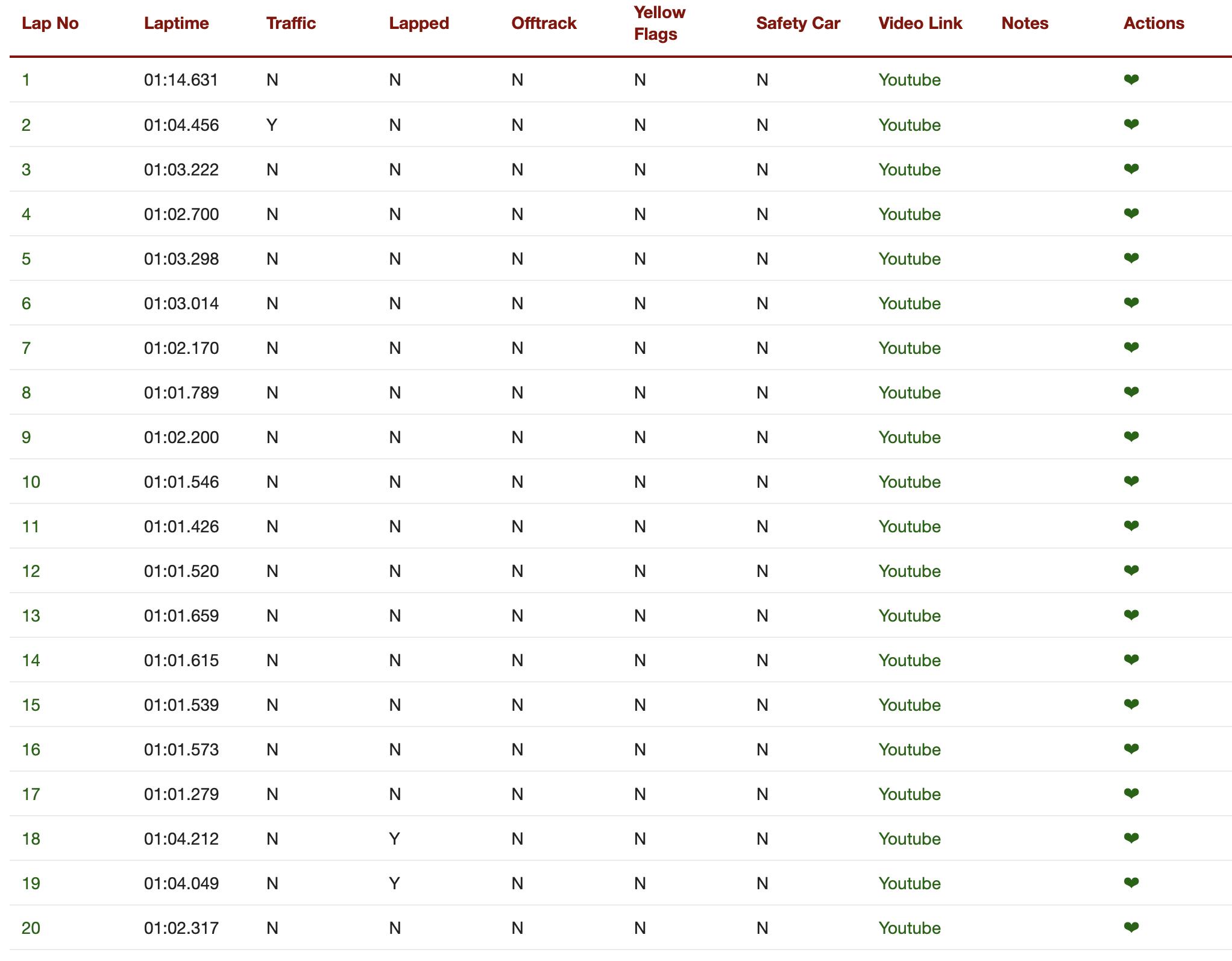 Race 2 I'd made some small setup changes to sure up the rear some more. It was overcast in the morning nowhere near as hot as Saturday. Again I made a goods start and again, I was too cautious and lost the places gained. But this time Gaines (who had re-passed me - again) was stuck behind a struggling Mark Hegarty. Turned out he had a handling problem, but wow it made my weekend.... I was on his bumper for lap after lap and it was fantastic. The best experience racing laps of my life!
Race 2 Onboard Video
He was clearly struggling and holding me up, so after a good run out of Graham Hill I aborted a pass at the following corner. But a lap later I had a good run out of Paddock and went for its at my favourite passing place - (a harpin as usual) at Druids. To say I was over the moon is an understatement! It was mega! He decided sadly his car had more pace so passed me back at Paddock but it was great racing. We has a quick chat in Parc Ferme and we were both complimentary about the racing and giving each other room. Exactly how it should be.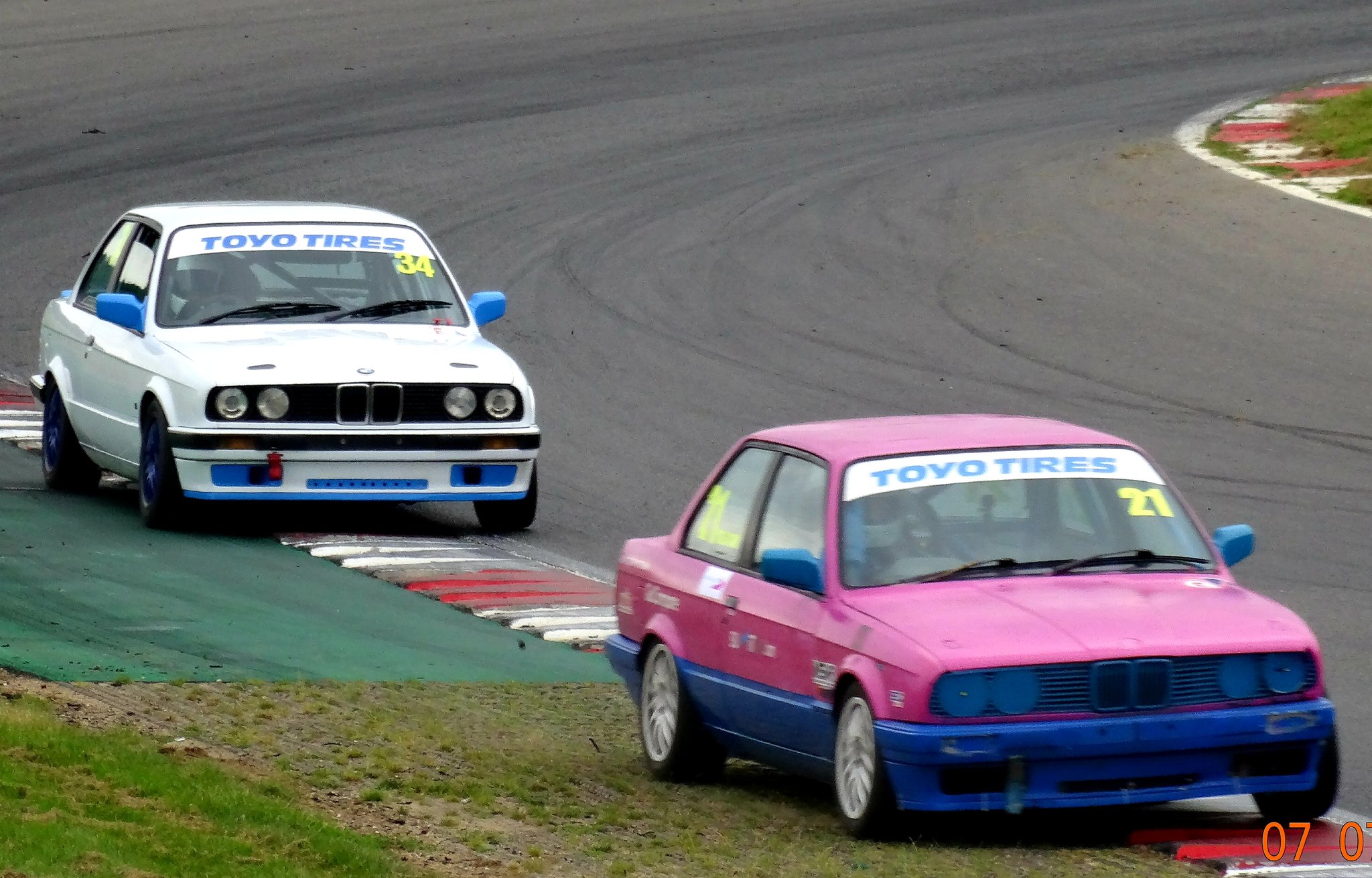 Race 3 I was boxed in behind Senna Osman after another good start, so couldn't capitalise. But I got on to the pace much quicker than usual, and it showed as I kept the guys in front in reach for much longer. But they were getting really punchy with each other which slowed them down, which was great for me! Again, clearway was my Achilles heel though, and eventually they stretched away.
It was a good weekend in summary, some good points, a bit of progression, all going forward. Managed to stay on the track the whole weekend too! What is annoying me (as usual) is the lack of time for this project. I love it to bits but it's almost not worth doing if it can't b e done properly. Took the suspension off as it's not been serviced for 5 plus years and I'll get it to Gaz. I had a shock when I took off the rear struts....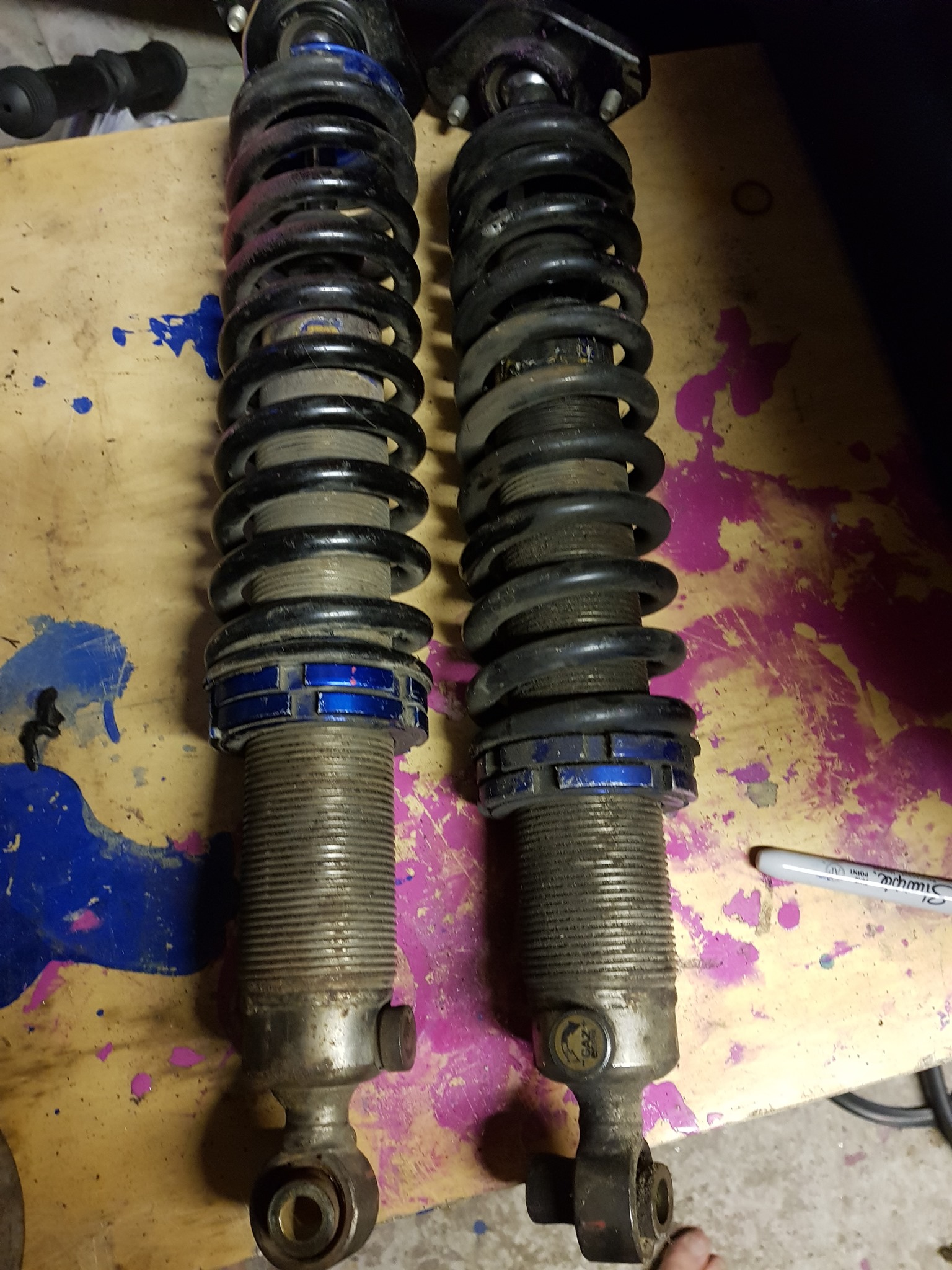 But... it is what it is. 3 kids, a busy job, side projects and side work don't leave much time for something that needs a lot of attention. I love this racing to bits so will carry on like this if I have to, though I have some thinking to do. But for now, it's a look forward to Brands Hatch GP in October. Oulton Park is this weekend but we'll have to take it as our dropped rounds, as we can't justify the cost unfortunately. Maybe when the youtube channel is generating lots of subscribers and sponsorship, I can dream!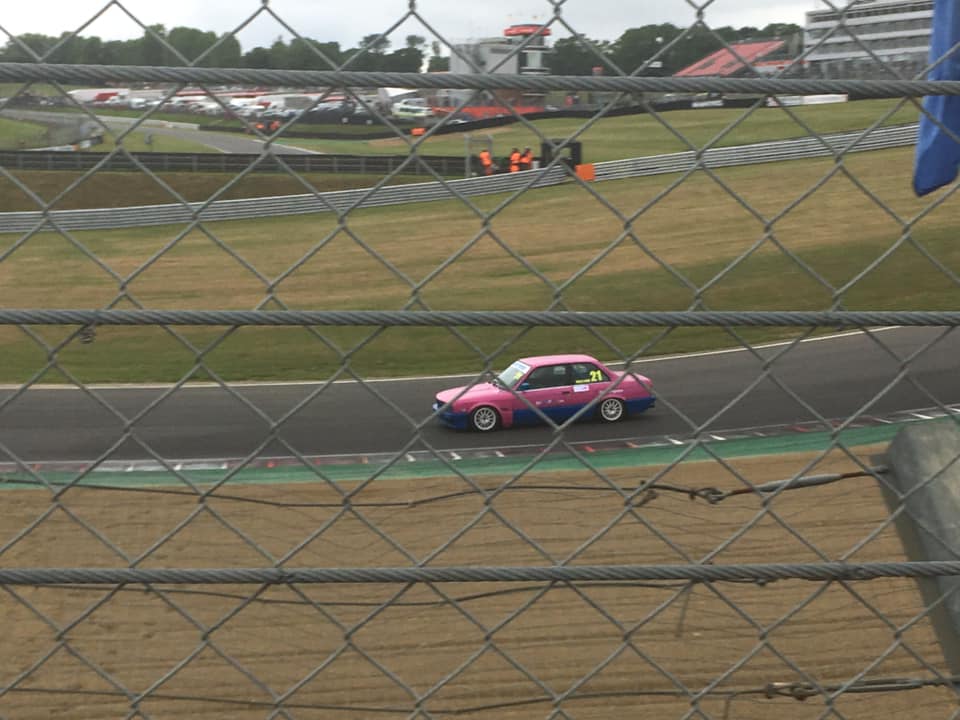 Donington and Cadwell 2019 review
Details

Hits: 110587
We've been looking forward to the racing season and our min family holidays again. Donington was a chance to improve over last year, an d we certainly did! The new Ashley exhaust gave me so much more power it helped a spin in qualifying down the Craner curves. But the pace was up from last year all weekend.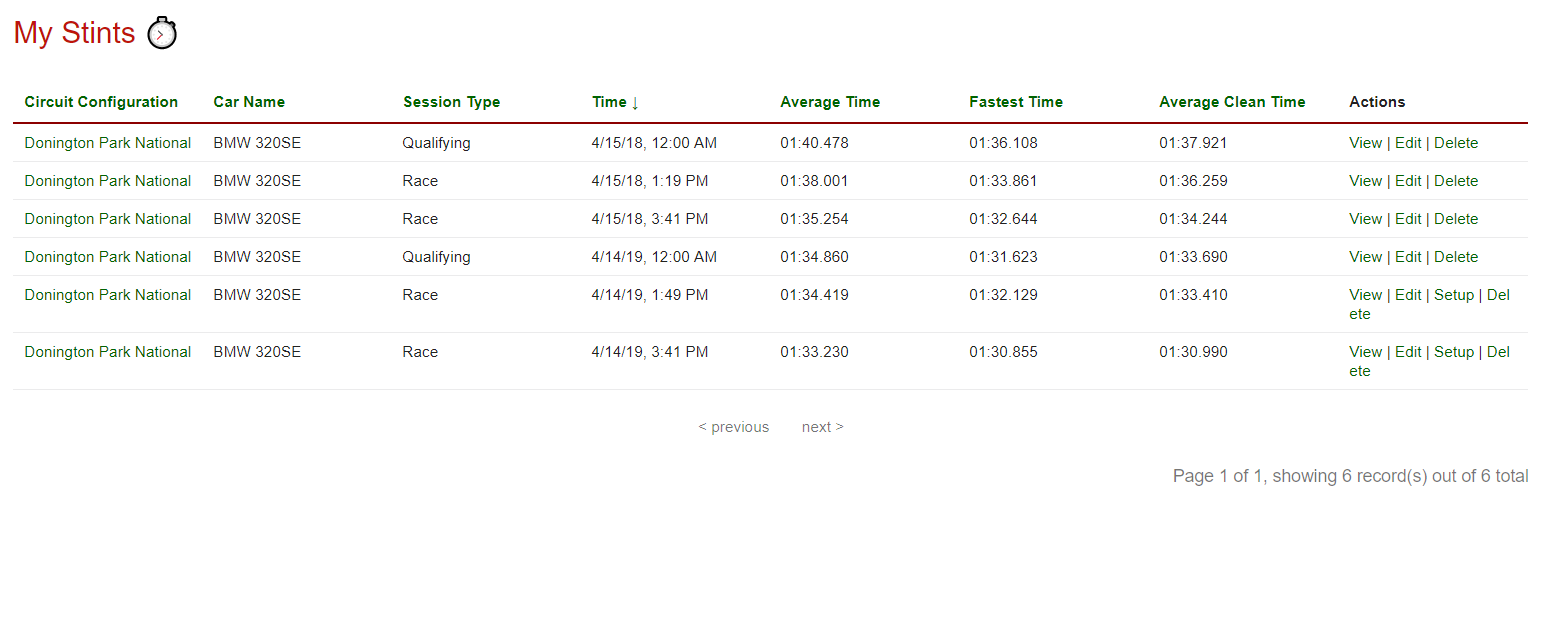 Source: https://www.trackbook.co.uk
I've watched a good few times now my laps whilst on the cross trainer in the gym. I've got a good handle on the lines especially Redgate now, and the times showed. It also helps I'm getting into 5th gear thanks to the exhaust - I'd never needed it at Donington on the straights before! I was overall satisfied,with the pace improvement, but wish I'd been on it sooner. I was catching John Stonehouse in race 2 and that's never happened before. The brand new tyres were a concern, the last time I'd had brand new tyres were at Silverstone in 2017 and they felt a bit weird at the start. 18th and 15th finishes were a respectable return from the weekend.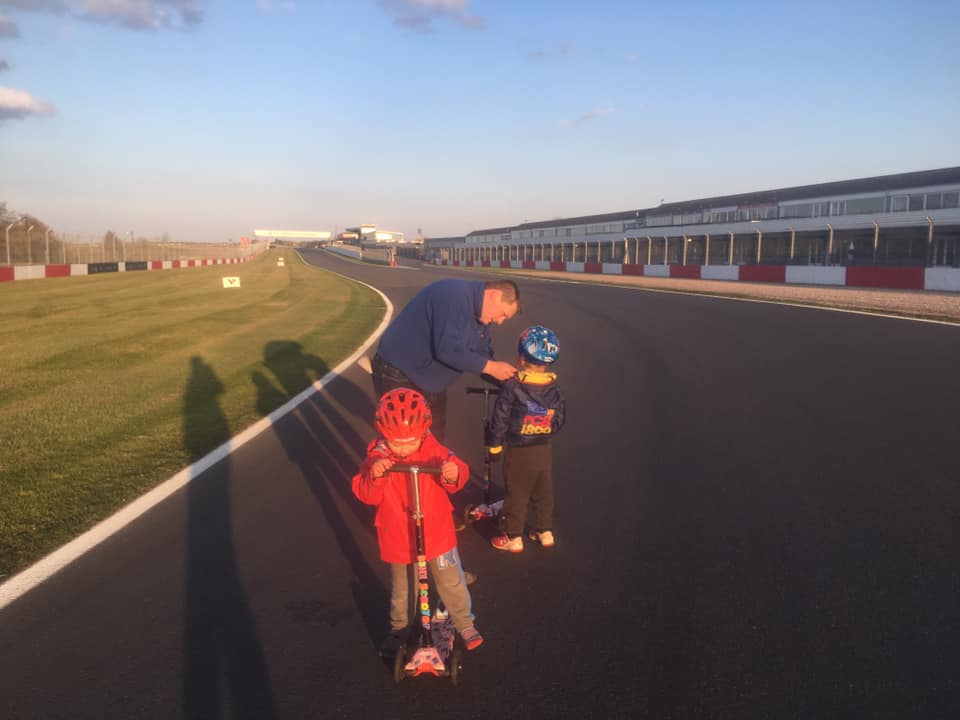 We unfortunately needed a stop at the hospital for Matthew's ear infection, so that's another hospital in the country ticked off (as is often with the kids!). But apart from that we had a nice day in Derby.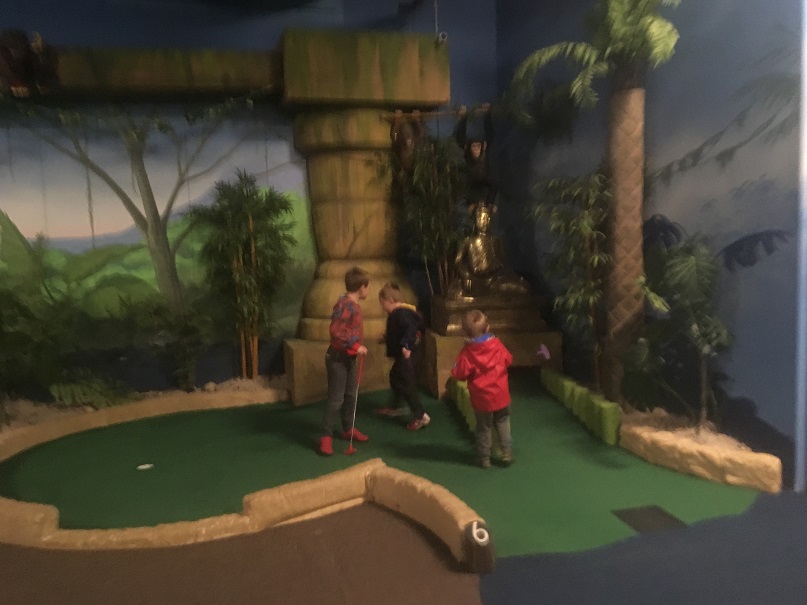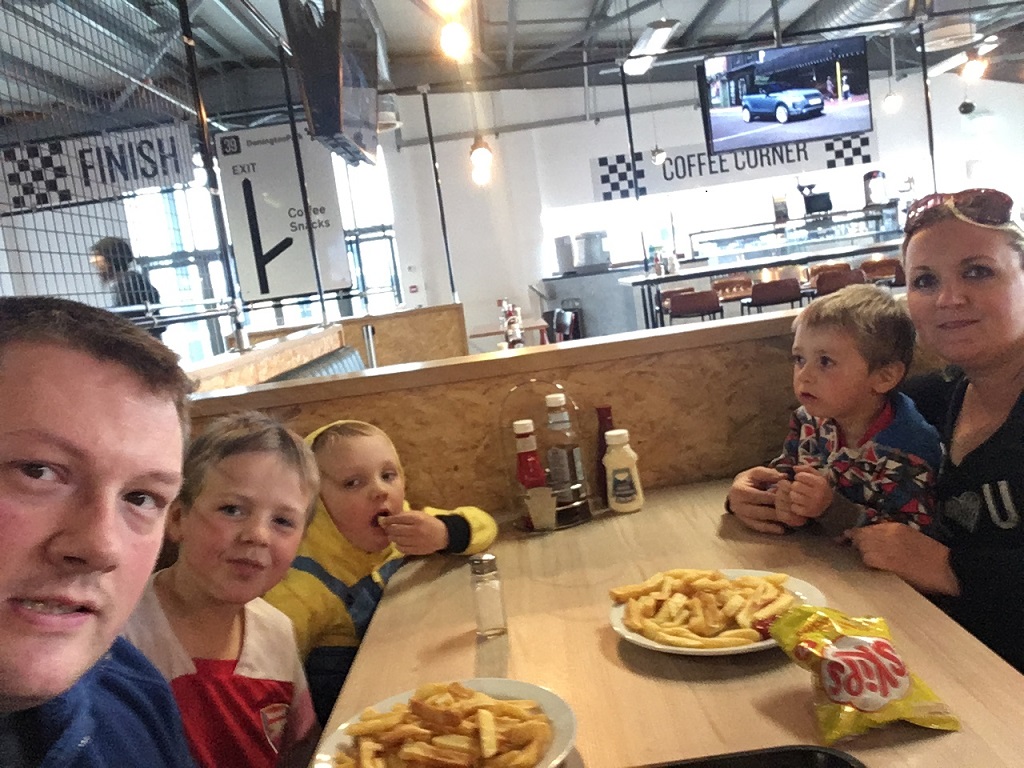 Cadwell Park is a great circuit, but it probably needs a bit of build up! I was really annoyed to not be on my pace last year, and got up to speed a bit late in the weekend. I had some tyre rubbing issues which were a concern, but sorted them for race 2. Qually I thought the track was damp, race one we spent all bar 3 laps behind the safety car. Race 2 I had a great start into 8th and held it for a few laps before running wide at Park and nudging the tyre walls. Really annoyed, but a great learning experience in coping with faster cars behind.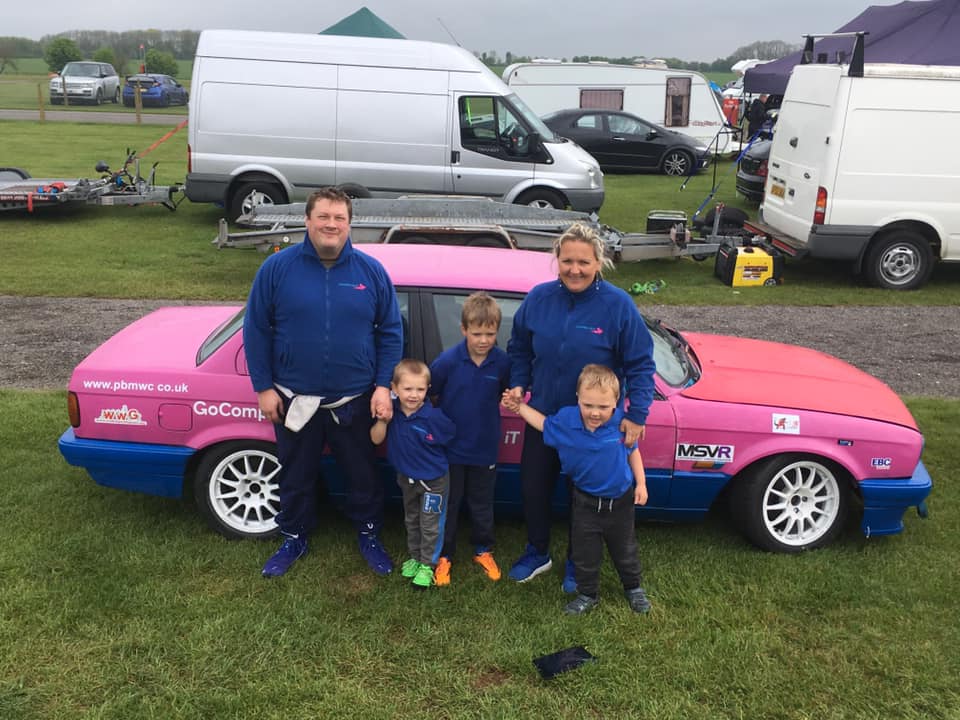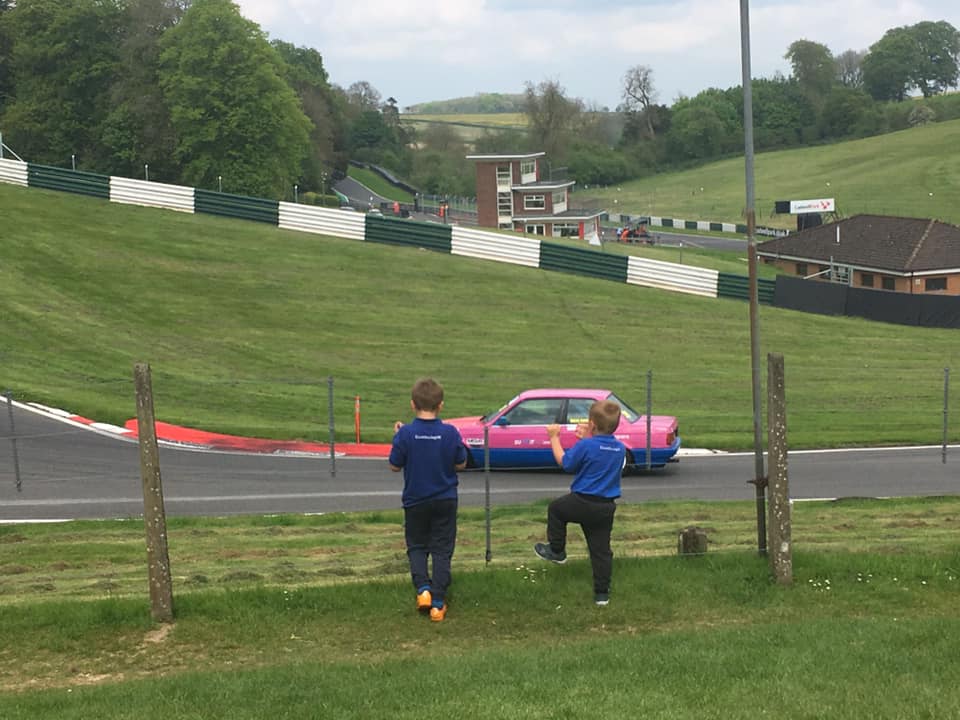 10th and 11th aren't a bad return, but I'm frustrated I didn't spend more time and effort with the car and some track time, as I would have got more out of the weekend. I have to start doing this!
The next circuit is Brands Hatch - one of our favourites - in July. It gives us time to sort the minor damage out, ensure the car is set up correctly and kick on from there.