Home
Donington National April 2018
Details

Hits: 2540
What a circuit!!! I can fully understand why it's a driver favourite. Clearly since MSVR took over they've also ramped up the quality of facilities recently so I've timed my first visit well!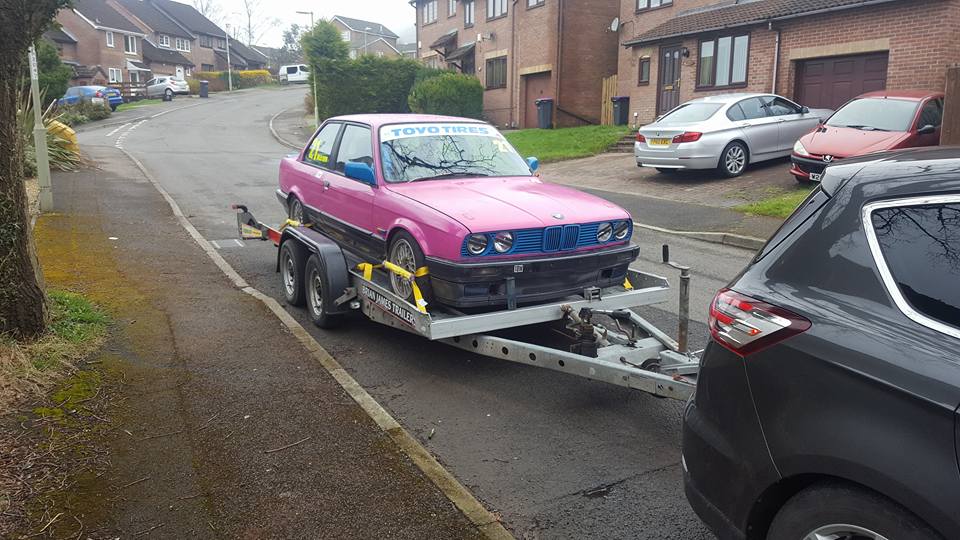 I'd busted a gut to make time to prep the car, and get at least most of the painting done with the help of a guy in college - on a car painting course luckily. There was more I wanted to do, but at least I knew it was race ready from the end of last year. This would also be the first time racing without Iwona and the kids, a bit weird! I set off Thursday mid day.
So I set up on the Thursday evening on a patch of swamp, formerly grass I presume. But Friday was very, very wet. I was booked for the morning's test session to learn the track. The only things I learnt were to heel and toe on down changes in the wet, that at the old hairpin half the track was unusable, and a bit of wet car control (and lack there of).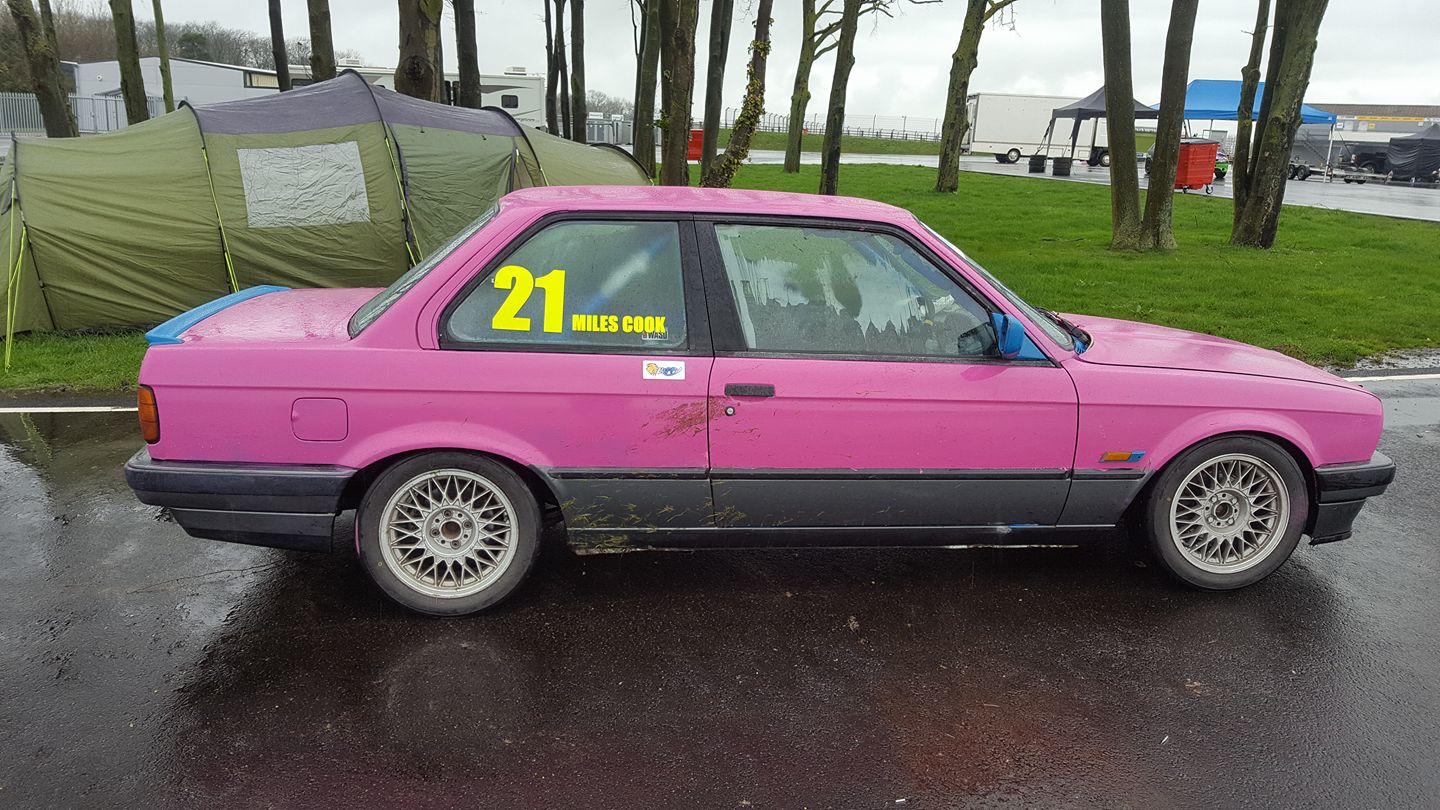 I had a particular brown trouser moment (proof above) on my first flying lap into redgate...
I really did get the most value out of Donington as someone reminded me as I'd visited most of the track! I churned up a fair bit of grass and brought a lot of grass back to the paddock... Sorry Dr. Palmer!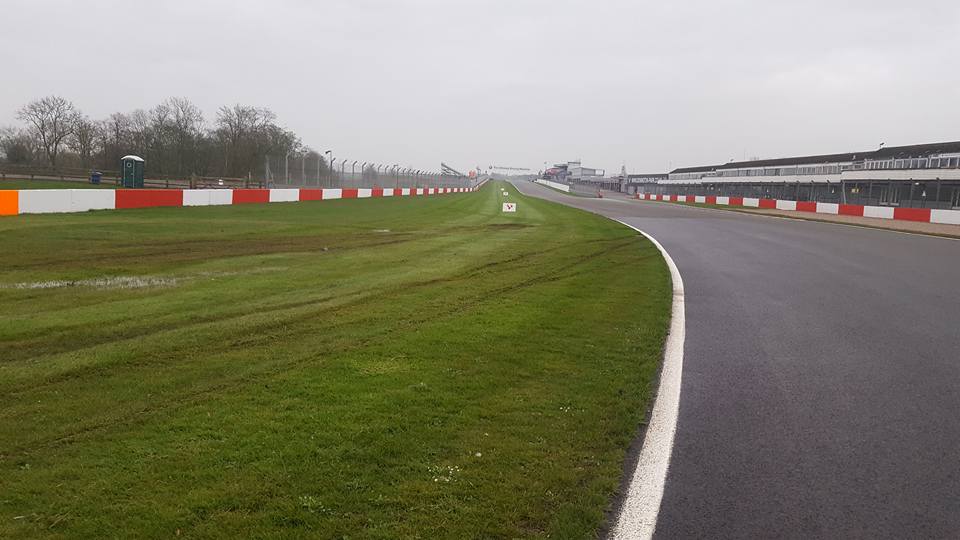 I was also getting a bit skilful / fortunate (depending on your viewpoint) at helmsmanship out of Mcleans...
Surviving that, (and the noise from DHL airplanes through the night from East Mids Airport next door), Saturday was a free day mostly sent in Derby in a Starbucks. Also got some more camping kit which has pleased the family unit no end. I went through some video footage - which was rotated 90 degrees, so lesson learned for Sunday. And yet again, I was not looking forward to race day. But i have a confession - it's really weird. I keep having this feeling the day or 2 before, I don't want to do it any more, I'd rather skip the weekend, even after 5 meetings! I'm not on my own apparently after speaking with others, it's possibly to do with not looking forward to the waiting around and the build up. But predictably, when you're in the car in the assembly area kitted up, ready to go, it's genuinely a fantastic feeling. You are completely ready to go.
Qualifying
So back at the wheel for the first time in competition since last summer, it felt good! I explored it's fair to say, a LOT of limits in the dry. I eventually clocked that Redgate was a 3rd gear corner, not 4th...times were scrappy, but I was pleased to not qualify at the back for the second consecutive race! My last lap I really went for into coppice and gained a whole second, pipping Steve Allen. By the end of the weekend I found 3 more seconds - I wish I'd had chance to practice Donny in the dry!!! One of the other drivers Danny took me through some of my footage with some tips, and one of the Bartley guys gave some help fettling the rear dampers. That seemed to help the rear a touch.
Race 1
Lost a place to Steve thanks to going from 1st to 4th at the start - like always. Overtook Katrina who held back, bided her time and breezed past me on the 2nd lap down the craners, just as I thought I was on Steve's bumper. Unfortunately I was still not a natural at Redgate, went wide and lost touch with the pair. I thought at times I was reeling them back in, but at one point decided to just bring the car home. About half way through I spotted a stationary orange car which I knew was her, was chuffed to pass but it was short lived. Grazes motorsport know how to build a decent car, a lot more than I do! She caught me up and made a good move at the Goddards chicane, and that was me back in last again.
The leaders came through shortly after, and I was just happy to get to the flag. Until, 2 laps from the end I see Steve again! As they say in iRacing, "Don't mind me I'm just here for the safety-OOHHH A GAP! IT'S MINE!" After a half arsed lunge into old hairpin I passed him thanks to a good exit at Coppice (and apparently a throttle issue he was carrying - I'll still take it!). I was pretty pleased crossing the line - watching the video back I can't help but smile!
Race 2
I was so determined not to change from first to fourth again, I managed it!! But somehow (for reasons still unknown) I did so as soon as the lights went out... otherwise it would have been a great start! This time after a couple of laps the pack seem to get away from me quicker, I think they all had their eye in faster than me. This was a bit disappointing as I really thought my pace had improved, but it had just not as much as the others. Nearly halfway through the race and it started to rain, and I hoped experience from Friday would help...
It may have a touch, as I started to close in on Katrina and Steve again. But whilst pushing, I just didn't brake enough / in time for the Goddards chicane and knew I'd have to acquaint the oil sump with the massive red sausage kerbs! After spreading some gravel around a bit, taking it easy-ish into Redgate with gravel covered tyres, I lost them again. Ah well! Annoyed to be last for the first time since Silverstone, but that was a thoroughly good weekend and I remember reflecting, so this is why drivers love Donny. But, I realised I was catching Steve, again! It's addictive... you think ah I'll just bring it home. Then you see the next position and it's like flicking a switch. it can't be helped!
And I'm glad I did. Out of Coppice I probably had my best exit yet, and took the most speed from all the weekend. I realised I'd be right alongside going into the chicane.... this is the first proper ballsy overtake I've made, and it was a split second decision to commit. I braked a touch later and harder than I've done before, and noticed I'd gone passed. That one pass was the highlight of the weekend for me, mechanical issues aside I'm really not bothered!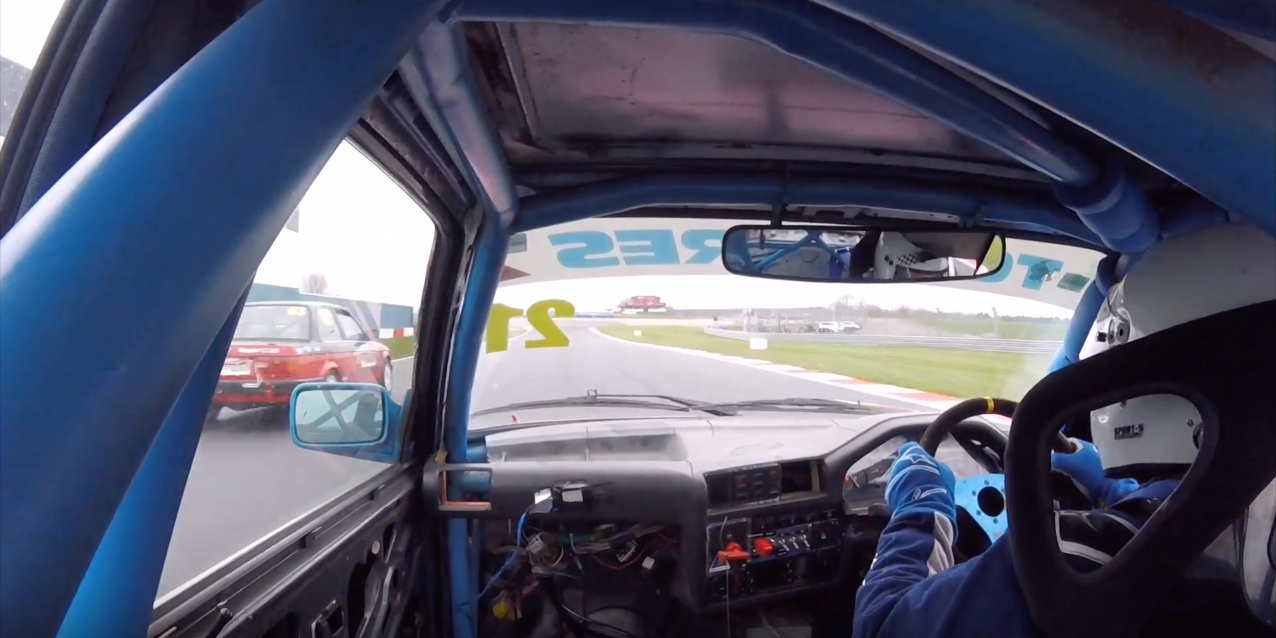 I loved, loved that weekend. Despite missing the family and the horrible rain on Friday, this was one I've felt most comfortable with the car and racing close to other cars. For Brands Hatch next month I really need to shift my own and some of the car's weight. But at least it doesn't have as long straights as Donington does as I think that's where I'm losing comparatively a chunk of time. Hoping to not be at the back again and keep on climbing!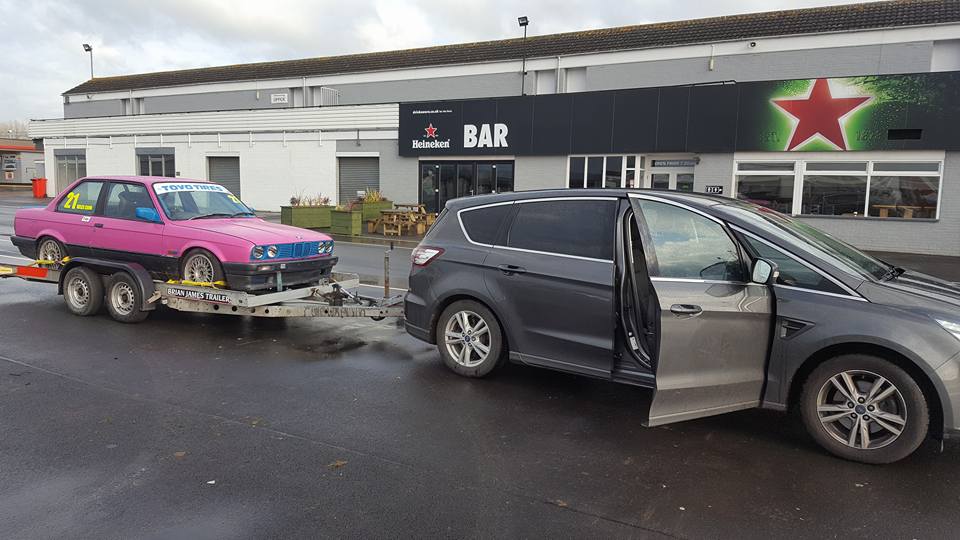 Donington Park Preview
Details

Hits: 600
Some thoughts and progress for the first round of the 2018 PBMW championship, at Donington Park in just over a weeks time(!). Firstly it's nice to get the winter out of the way, it's borderline depressing how far away the racing season seemed. It's really dragged. Secondly, (ironically), I wish I had a bit more time! There's been a job change, more increasing attention needed for our 3 young boys, a business to wrap up, and we seem to have been flat out for months without much time for anything else.
The last few weeks I've pushed hard to sort the car out. I've found one gearbox mount bolt loose and it's friend completely missing... The fire extinguisher has had to move to comply with new MSA rules (though thankfully I've kept it serviced so don't have to get a new one!). The new paint job is err, way behind schedule - I have to see what I can do on the drive with a gazebo this weekend. The car has a new home about 2 miles away, under cover in a nice unit, but the body work has suffered quite a bit being sat on the drive in the rain. At the end of the year, the shell really needs a complete strip and repair.
I've been getting some Donington practice in on iRacing using an Oculus Rift VR headset - WOW! It's utterly superb!! Going down the craner curves for the first time the chair felt like it was moving and I genuinely felt a bit queasy! I know my braking and turning points now, the depth perception and immersion that VR gives you I think is far more useful, than a flat screen where it seems more of a scripted set of actions. Mentally I think I'm ready, and it kicks off with a Friday morning test to get comfortable with the car again and a circuit I've never actually driven. Physically, I'm in pretty poor shape though! I need to work on that a lot more.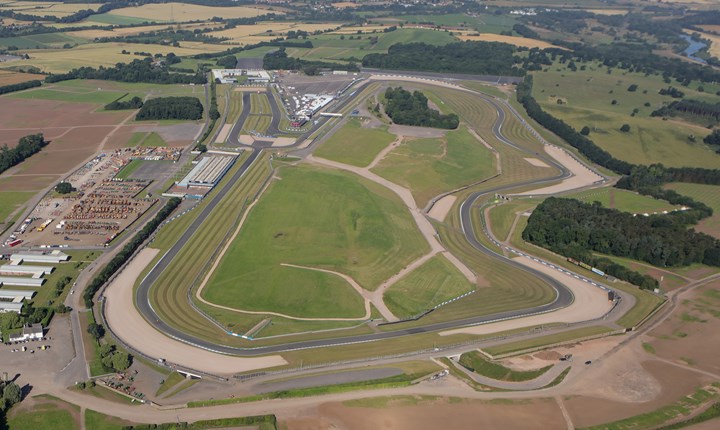 The current timetable shows 15 minutes of qualifying Sunday morning and 2 x 20 minute races. My aim will be to be ahead of a few people again and build on Brands last year.
So it won't be long until I'm here (without the family for the first time which is a bit of a shame), trying to survive and enjoy another weekend of racing. Donington is one of those must-do "ballsy" circuits, so I'm a touch apprehensive but looking forward.