Home
Mirror and rear beam E30 disc conversion
Details

Hits: 1298
Had my first project sponsor! Massive thanks to James Wallbank for his generous donation, and here is his contribution: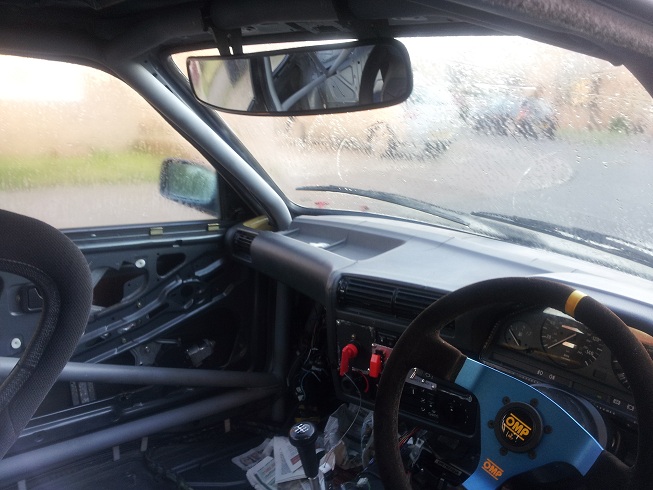 The new addition is a Longacre 17 inch mirror. It gives pretty good view all around the back of the car and to the passenger side front window!
Invested in some flame retardant padding, keeping with the colour scheme: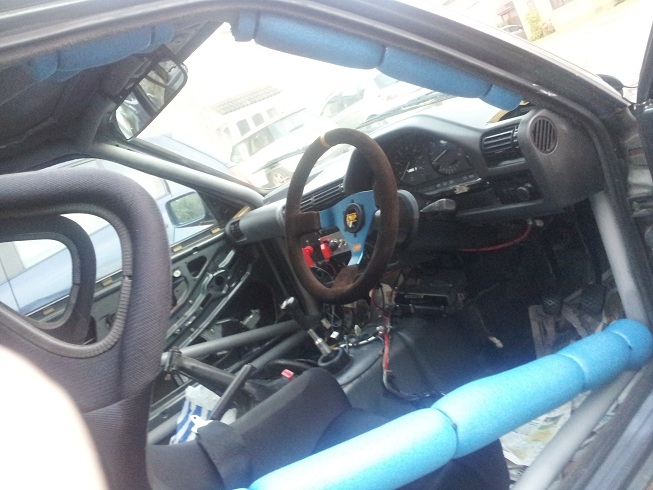 This is located anywhere my helmet might hit above, or my right leg. Not so much my ankle though, otherwise I'm ruuning out of room near the loud pedal. On the plus side, I now have a comfy arm rest.
Also this week: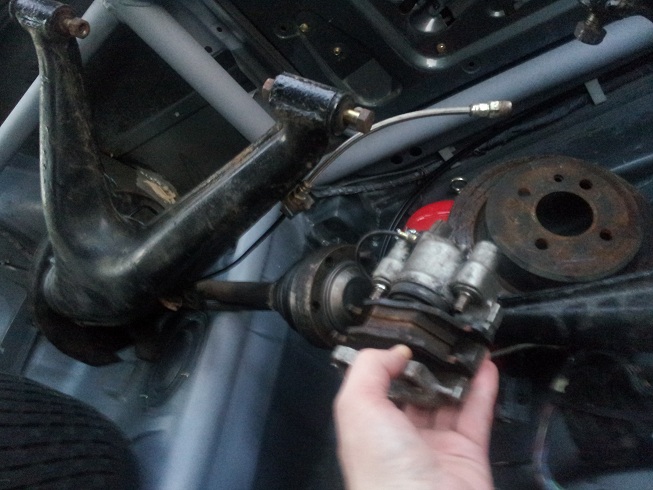 So I bought a replacement rear beam complete with disc brakes, calipers (in great condition), pads, braided hoses and trailing arms. Only by dismantling the entire thing in the back of my Fiesta allowed me to single handedly take it out! Heavy stuff. So after reading countless rear bram removal guides on the interweb, I'm going one slow step at a time. Slow being the correct word...
I burnt, hacksaed, burnt, hammered, hacksawed and burnt again for good measure. The rear beam bush that bolts the beam to the car was going nowhere. So I gave up, went to B&Q and bought longer blades for my jigsaw. After 15 mins, the result was the below!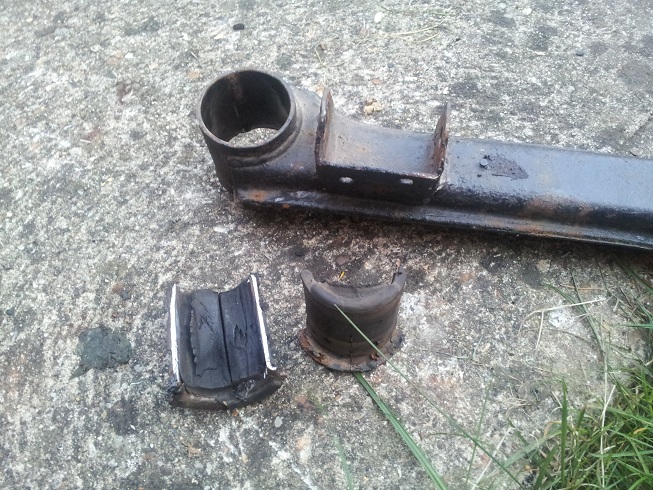 A bit of how powered jigsaw followed by ensuring I hadn't gone through to the beam itself, on both sides inside the bush, and eventually I was able to prise out the bushes that had sat quite happily in that beam for 20 odd years. I'll replace with original Lemforder ones to ensure the back end is not to stiff, rather than polybush firmness. These cars apparenlty don't respond too well to hardcore stiff suspension at the rear as traction becomes an issue, so I'm taking a recommended alternative route. I'm considering sticking to inboard springs rather than coilovers for the same reason.
Next up I'm ordering the replacements, plus the 4 trailing arm bushes. With thos in, I'll be ready to take the old beam off... very scary!
Race battery bracket
Details

Hits: 1192
Just a small update, I've finally secure the race battery with a fabricated bracket. I'm not 100% happy with it, but it's solid and secure enough to drive around roads for now.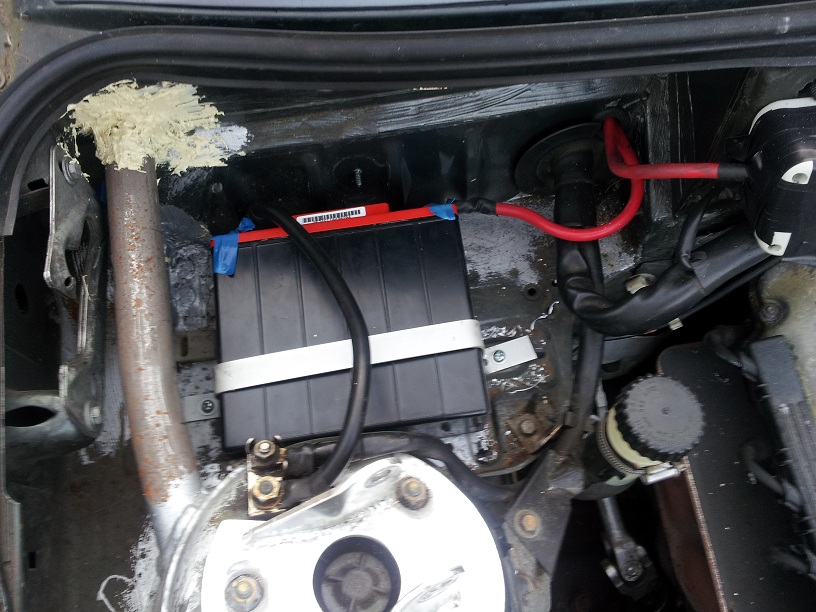 I might give the roll cage turret struts a lick of hammerite or a spray of primer. Also thought I'd show the story so far, against how it started...!
June 2011: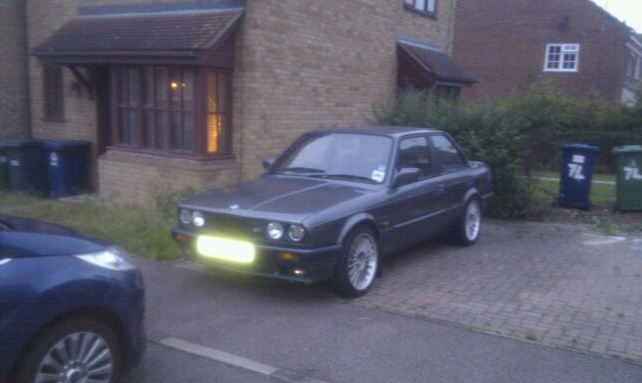 September 2012: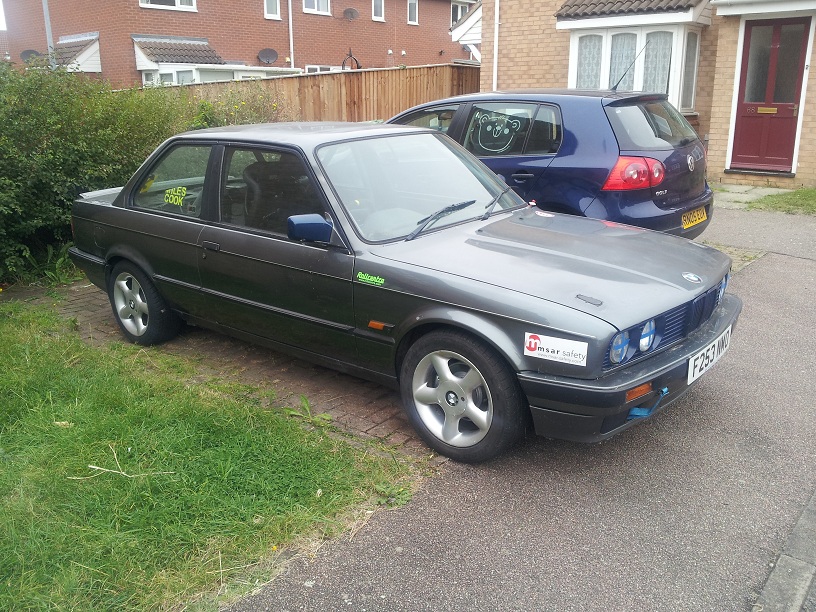 Slow progress! But getting there. I'm looking at getting a rear beam with disc brake conversion after all, the beauty of that is to replace all that makes it worth replacing the brake lines (you need 4 for discs) plus the tricky suspension bushes at the same time. So that could be the next update.
The scary thing is, after than I need sports suspension, race transponder and 4 race tyres, and I'm done! Wow...
Brakes, electrical cut off and extinguisher handle
Details

Hits: 1236
After a bit of a lull, I bought some new calipers and brake discs for the front, to go with the Goodridge hoses which I can finally now install.
As a side note, I did try and rebuild my existing calipers. First job was to tidy them up as they were quite rusty. After some effort with a wire brush, they looked too far gone. Then I found a handy way of de-rusting metal effort free, using the old car battery, a mixing bowl, some water and washing up powder! Basically, electrolysis. After several days and nights leaving it on, changing out the orange water, not only did I find this was a great method, but also my calipers were so far gone one of the bolt holes as disintegrating. Oh well! So off to euro car parts I went....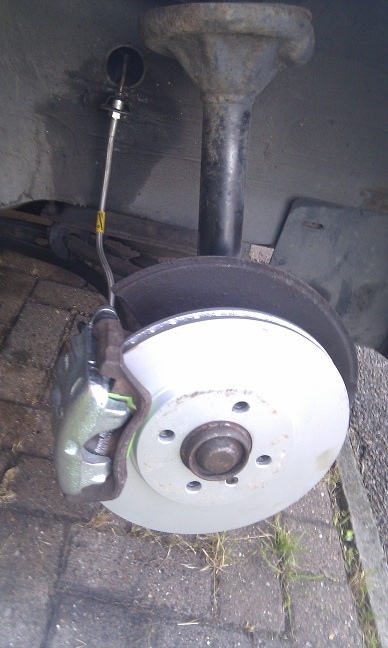 So now everything is tip top, giving me much more confidence. I also bought some one man operated speed bleeder nipples from this guy - the correct size was M7 in case anyone orders the wrong size like I did initially! He refunded and was quick to dispatch. They seem to work well, though I either need to buy two more for the rears or just get a tool which might be better in the olong run.
By the way, an important top tip is you either have Girling calipers or ATE (shown below):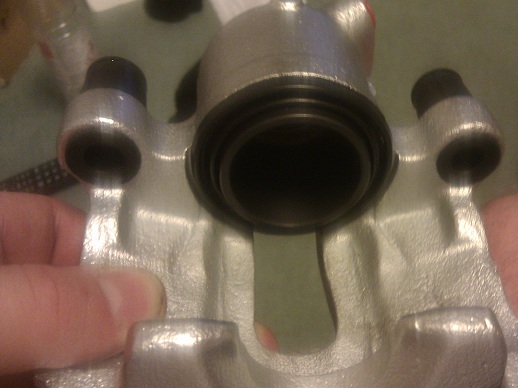 These don't fit unless you have the correct caliper carriers! Cheers to Eurocarparts and my contact there for quickly realising the issue and rectifying. Bought 4 wheels too with decent road tyres: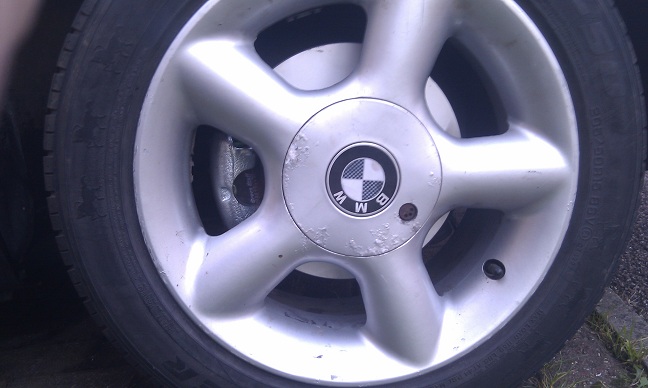 Now we get to some cooler stuff... for a while I've been working on the mandatory Marshall operated cut off and fire extinguisher, and they are finally finished!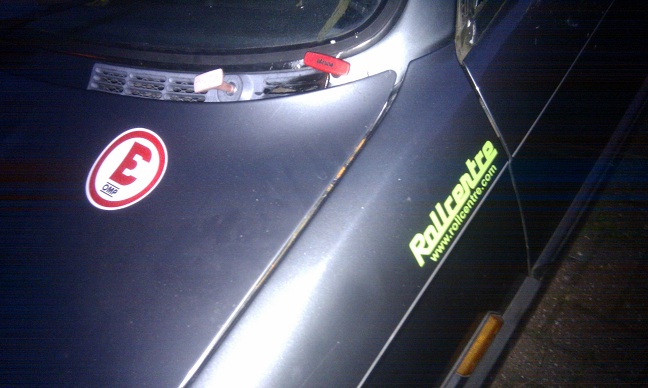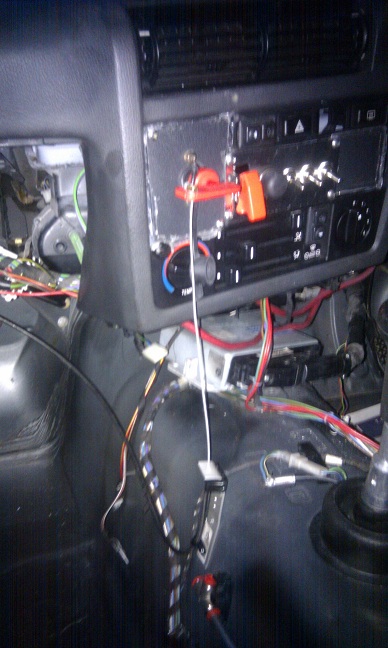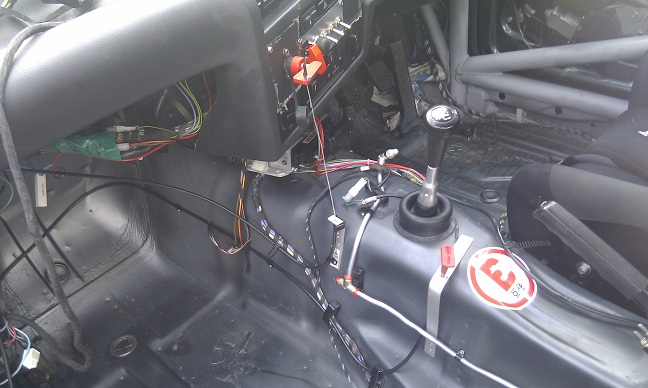 I was working into the wee small hours, and I'm chuffed with the results. Hopefuly it all passes from a safety point of view. My only concern is the extinguisher handle is quite stiff to pull, and this is mostly caused by the curve in the line as the cable goes round the bottle to the handle - something that can't be avoided. I don't want to pull it too hard to test for obvious reasons!
Bonnet aerocatches, brakes, grill and fog blanks
Details

Hits: 1191
So quite a lot of little jobs this month... May into early June anyway.Here's a summary.
Firstly the aerocatches, at about £40. I "installed" the first a while back, but was so horrified by my appalling rushed work I left just the one in for a while. I learnt how not to do things and some top tips (especially don't rush). Below is the result...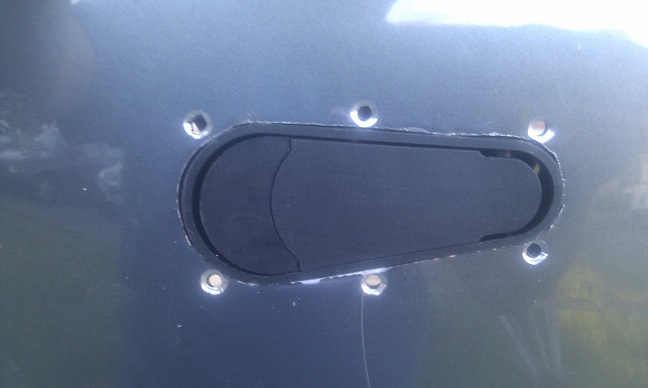 This is the second catch offered up to the bonnet with the holes drilled. Reasonabley tidy (compared to the first attempt). It's a good idea to take a large drill bit to the holes just for a bit, to allow the supplied screwed to counter sink in, if that's even the right phrase! Also, I've since sprayed the body colour paint lightly over the bare metal, then a small coat of lacquer. Otherwise it rusts. With the catch test fitted first, and the horror show of my first attempt (with silly amounts of hammerite painted over) second: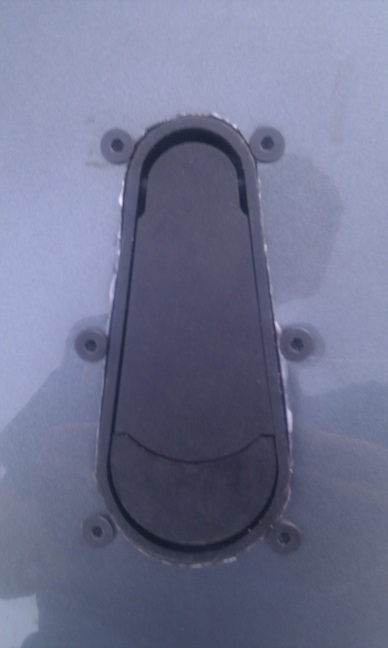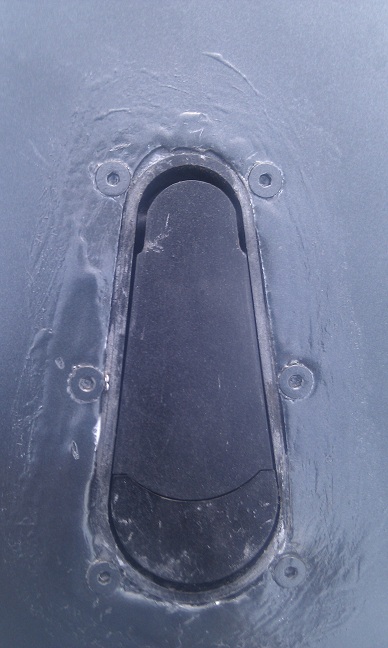 Anyway, that's enough of that embaressment! Next some limited brake work: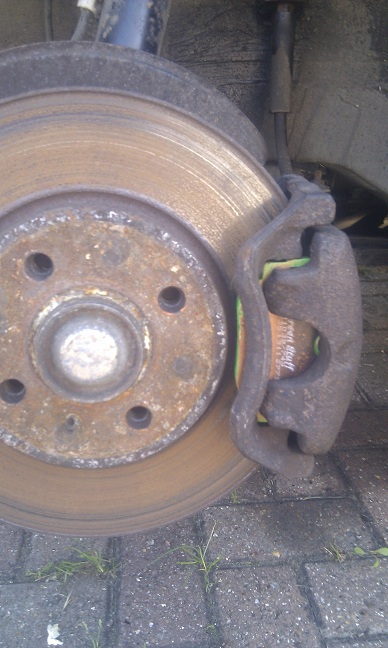 Frankly I was bored and I thought to free up some space the EBC green pads I bought may as well go on while I wait for the rest of the stuff. Those calipers don't seem as bad as they look, but will be reconditioned as you can get the kits for them. The discs will be swapped as they are pretty poor - you can see the lip on the outside. The orange stuff you can see on the pads is copper grease spray, recommended to prevent squeaking.
And now for a bit of tidying up: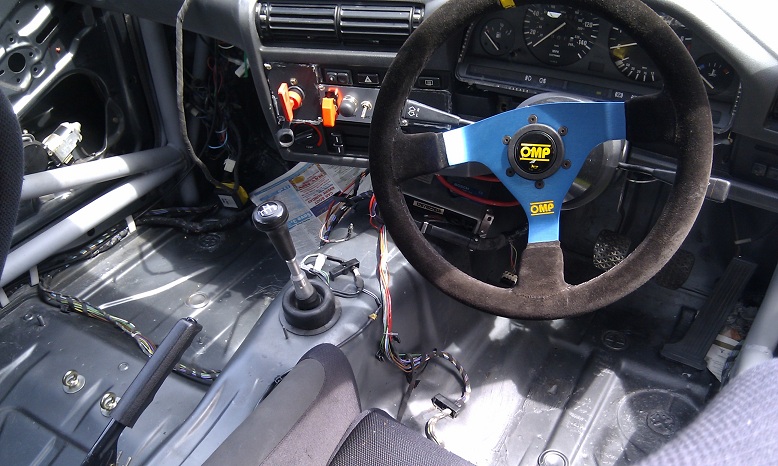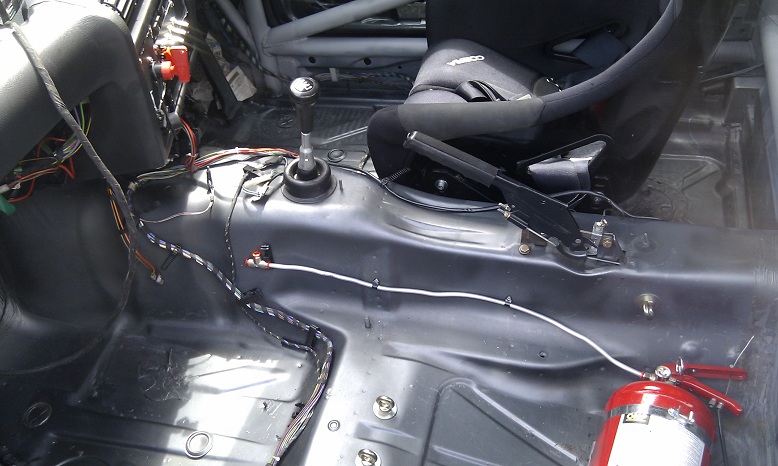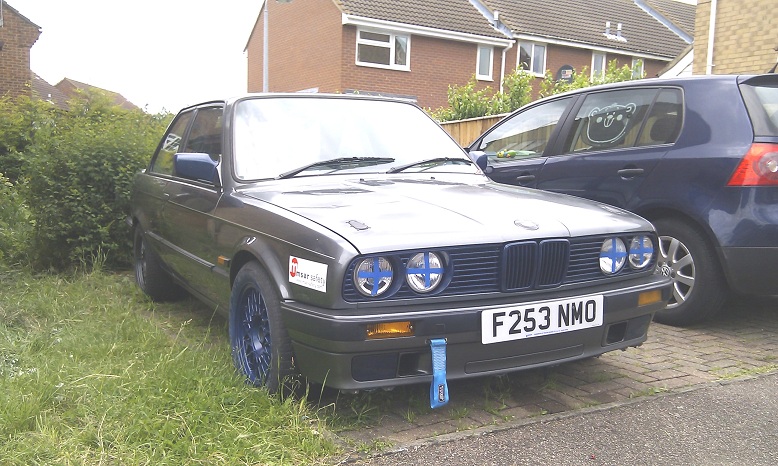 So it's starting to look a bit more presentable. I bought some second hand fog blanks, painted them blue to go with the blue painted grill and kidneys. I've also cleaned the inside with a bit more spirits and gone over lightly with more grey spray paint, and had my first play with a rivet gun (splendid tool!) to fix the fire extinguisher piping in place.
Next job is to properly fix and route the safety pull cables. So far just the external fire ex is properly in. After that, the jobs get very expensive as I'll have to spend scary money once again for the remaining brakes parts, suspension bushes, suspension, racing tyres and transponder. The good news is though, after those bits are on, it's finished! Light at the end of the tunnel and all that...